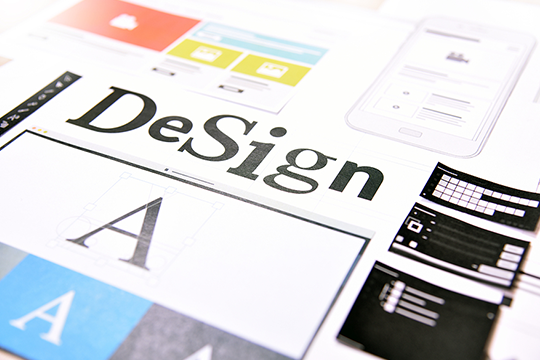 What is a landing page?
A landing page in web design and digital marketing is basically a single website page that is used for relaying specific information to users and urging them to take action based on this information in some way. This action could be to send in their contact information, buy a product if they are an eCommerce website, sign-up for a newsletter, register for an event, or any other number of actions that can be taken. Landing page designs are often used by businesses to sell information to a user whether it be about a business, product, special event, or just advertising in general. A landing page may be a standalone site altogether or it may be a part of a larger website and just a separate page that Google picks up on when searched for but either way, it is usually separated somehow from the main website. More often than not, the overall design of a landing page traditionally looks different than the main website it is connected to, to make it stand out even more so on its own. A homepage with a form does not count as a landing page since there are usually other purposes on this main page besides capturing a lead or having a user take a specific action and more often than not a homepage has several avenues a user can take as opposed to just one main avenue. On the contrary, a typical landing page traditionally only has a few actions a user can take based on the information presented.
When are landing pages needed on eCommerce websites or lead generation sites?
Landing pages are used by eCommerce and brochure websites when trying to promote a specific product, service, capture contact information, or wanting to gain leads to a site in general. Basically, a landing page for an eCommerce site is a condensed version of a website that targets one specific purpose and for eCommerce sites a lot of times that main purpose is to sell a certain product or product line. For a brochure site or non-eCommerce site, a landing page might be used for a variety of other reasons besides selling products. Some examples of landing pages we have built here at E-dreamz include pages for specific client events or charities, pages promoting a specialty product or very specific product line within an eCommerce business, pages targeting a specific industry within a large business, pages specifically for educating users on a particular subject matter and pages created just for simply capturing contact information or lead generation. The reasons behind why you might want a specific landing page are entirely up to you and differ per business and website type. We here at E-dreamz are here to help make your landing page vision come to life and to help meet your expectations for these specific pages.
What elements do you need to have on a landing page?
What you ultimately need on a landing page varies as to why you are setting up this page in the first place but some of the more common elements to include are a bold call-to-action directing a user to the next page or action, a contact form, engaging pictures or graphics and basic content explaining your business or explaining the product if your website is eCommerce. E-dreamz can help come up with the content, design, and layout upon hearing your vision and reasoning behind wanting a landing page on your site in the first place. The most important thing to remember when creating a landing page is to make sure the target action you want your user to make is clear and bold.
Web Design Tips for Landing Pages
Include bold call-to-actions
A landing page isn't really a true "landing page" without a call-to-action of some kind, for example, a button that urges your user to take action based on the page content in some way. A call-to-action can be encouraging a user to contact your business, add a product to cart, submit contact information, or simply to find out more information on the subject matter presented on your page. Ultimately, you want your user to come to this page to digest any information presented and leave the page by making some kind of next action step. Make sure your call-to-action buttons and graphics are bold, easy to find, and have an obvious purpose so users will know why they are taking the action in the first place. Do not have too many call-to-action buttons, graphics, or gateways on one landing page as it may get confusing and take away from the most important action you are wanting a user to make.
Create a sense of urgency
Create a sense of urgency on your landing pages by targeting specifically what the user wants and why they need it sooner rather than later. Use engaging content and pictures to attract the viewer and if you are promoting a product line be sure to include all relevant features of the products you are advertising. Don't leave out small details that a user may care about. If your product or information is time-sensitive this is also important to promote as it will up the likelihood of a user adding the product to cart or submitting contact information. If you are promoting an event, be sure to include the time of the events and dates so the user will know this information as well to avoid missing out.

Include a form on the landing page
If you are creating a landing page to target leads or capture information from a potential client or customer, it is a smart idea to include a form directly on your landing page. Including it here will make it so the user does not need to go to another page to fill out this information giving them easy and fast access. On average most users on the internet do not have a very long attention span (around 8 seconds currently) so having the form directly on the landing page will up the likelihood of them filling out the form instead of closing out of the page.
Effective content and catchy title tags
Although you do not want too much content on a landing page, as it should be simple and to the point, you do want to include the most pertinent information about your company, product, or event. Your content here should also not be painful to read through as a user will likely only skim a landing page for the basic details presented and decide from there whether to take action or not through your call-to-action. Make sure your title tags are catchy and easy to digest. It is also becoming a trend to use humor within titles on landing pages to help grab a user's attention and entice them to learn more. The truth is if you can get a user to smile or laugh you will hold their attention longer and this can be done through both planned content, quirky graphics/illustrations, and photography.
Provide clear photographs of the product if you are an eCommerce business
If your business is eCommerce focused you'll want to make sure the photographs and images of the product you are selling are clear and high-quality. Take the time and money to invest in a good product photographer or set up a spot in your own studio to take these images. If your budget and technology allows you to do so, 3D images of products have become really common now to allow a user to see each angle of a product rather than just one main single or a flat view of a product. If you are promoting an event, be sure to use pictures that make the event seem fun and engaging so the user will want to attend the event rather than pass it up.
Testimonials & reviews are a must
Testimonials and reviews, even if you only have two or three, are a great way to build trust and show credibility with potential customers and leads. By including testimonials and reviews on your landing page you will only convince a user more so to sign-up for your emails or purchase the product you are advertising depending on what action your page is targeting. Reviews and testimonials are becoming expected from internet users looking to purchase online or work with a business due to them being readily available across the internet so go ahead and include the few positive ones you have on your landing page. If you don't have any testimonials or reviews on or for your business start strategizing how to do so now or simply ask your customers to leave you one in the next e-mail campaign you send out. Check out our article here for more information on generating positive reviews & testimonials.
Create an easy-to-follow user-interface
Do not make your user-interface complicated or too long. You want the user to land on your page and know exactly what steps they need to make by having an interface that is clean, concise, and informative. Avoid using too many pictures, too much text, and a lack of basic good design. It's also smart to break up each section of the landing page with a clear division between each section. This can be done by using different colors per section, numbering each section, or by using effective white space for each section.

For more information on our eCommerce web design services and eCommerce in 2020 in general, visit our eCommerce landing page here. Feel free to contact us with any questions about our eCommerce development services today.