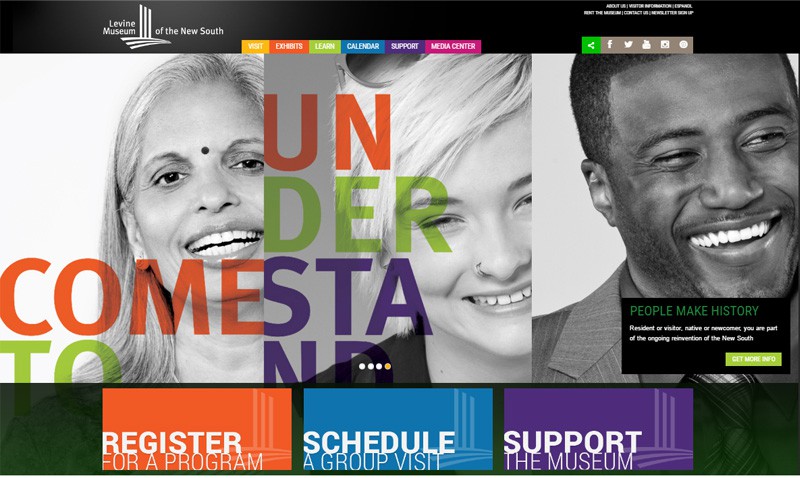 Levine Museum of the New South is an interactive museum housing the nation's most comprehensive interpretation of post-Civil War Southern history.

The new intuitive, easy-to-use, marketing website serves key audiences and creatively conveys the Museum's brand story and design elements.

The site features cutting edge responsive design with a robust calendar of events and exhibit openings. Along with other features the site encompasses social marketing integration such as the ability to share photos and comments with friends through various channels.

Visit today and enjoy a self-guided tour of their centerpiece exhibit Cotton Fields to Skyscrapers and other current exhibits.

Project components include:

Site Architecture
Site Design & Construction
Responsive Design
Content Management System
Hosting
Visit the site - www.museumofthenewsouth.org