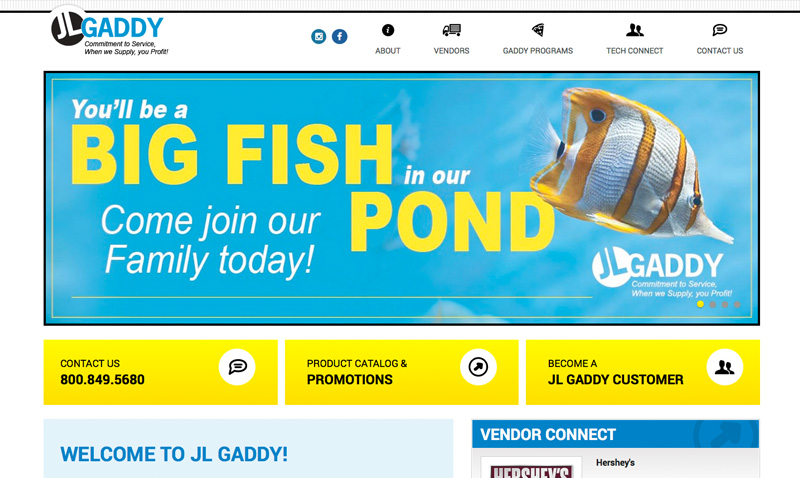 JL Gaddy is a full-line, full-service convenience store distributor.
Family owned and operated since 1953, JL Gaddy offers its customers
competitive pricing and meets the needs of convenience retailers.


Project components include:


Site Architecture
Responsive Design
Content Management System
Hosting
Visit the site at: www.jlgaddy.com

Find out about our services at E-dreamz are today by contacting us. We are a local Charlotte digital marketing company looking to serve your companies needs.