"In times of great stress or adversity, it's always best to keep busy, to plow your anger and your energy into something positive."
– Lee Iacocca

COVID-19's rampage across the world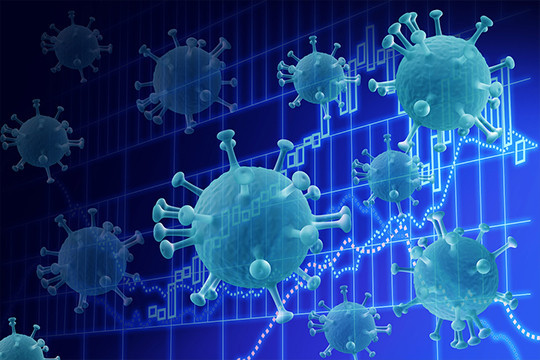 These are no doubt uncertain times that have hit many without warning. COVID-19's rampage across the world can make it seem like everything must be put on hold until the dust settles, but is this the best course of action to take?
We're living through an important part of history, and as an online business, there's no better opportunity than to buckle down and lean heavily into more digital marketing strategies. With people at home and more time to spare, you should be focusing on reaching them and building a relationship. Businesses that are able to use the circumstances to their advantage will be the ones thriving once this is all over.
So, what should you focus on? And how do you communicate your proposition value without coming off as tone-deaf?
Tensions are high, people are stressed and any sort of advertisement can trigger anger ― just take a look at the negative reception to many brand's "social distancing" logos. While many saw it as a helpful reminder to keep your distance, others took it as multimillion-dollar corporations promoting their brand instead of helping solve the problem.
Instead, pivot investments based on the moods and expectations of consumers
"During the outbreak, maintaining brand credibility with public interest ads should be prioritized over any sales promotions, product-driven communications, and awareness-building efforts", said Dentsu Aegis Network (DAN) in an advisory update.
While there may be roadblocks for market researchers and ad testers who require fieldwork, there shouldn't be a major impact on online media planning & buying, PR or social media monitoring. Out of home advertising will suffer for obvious reasons, in the short run. However, an emphasis on content marketing will benefit your brand in the long run as consumers continue to be homebound.
Prepare for more sales in both online impulse and essential consumer goods
Retail sales will suffer a huge hit but the latest data from Kantar Worldpanel shows eCommerce spending leaped 36.2%.
The research firm expects that the current coronavirus outbreak "will further strengthen the position of eCommerce and delivery service, especially in fresh foods, as consumers try to avoid traditional wet markets".
Slower shipping times are inevitable and out of your control, however, you can mitigate the consumer's dissatisfaction by offering deals such as free shipping over a certain amount or for a combination of items.
Looking to take your retail store online? Shoot us a message and our team will get in touch to build an eCommerce plan for your business.
Ease your customers by declaring what your business is doing to help
This doesn't have to be anything large, something as simple as writing a couple of blog posts about safety precautions your staff are taking to ensure consumer well being will go a long way.
Giving back to the community by helping healthcare workers can have a positive impact on your brand's reputation. Participate in charity events by matching contributions or donating items to those in need now, getting your community involved through social media helps strengthen your bond with consumers.
Healthcare workers across the world have put in long hours, working to combat the COVID-19 outbreak. As a way to thank them for their work, brands have offered to give them products in an effort to make those long shifts a little bit easier.
Crocs, the maker of foam clogs, has offered to give away 10,000 shoes per day with free shipping to healthcare workers that go on its website and request the shoes. Workers can choose between Crocs Classic Clogs and Crocs At Work styles. The duration of the giveaway, the company said in a press release, depends on the number of requests and inventory levels.
Direct-to-consumer sneaker brand Allbirds posted a similar giveaway to its Instagram page earlier this week saying it was giving away sneakers to interested healthcare workers.
The post generated so much interest, the brand had to cap the donations it would give on its own but offered consumers an opportunity to participate. If consumers purchase a pair of Allbirds in the U.S., the company will split the cost of a donated pair of shoes with them. Otherwise, consumers can simply donate a pair of Allbirds for $60 to a healthcare worker.
Invest in SEO
Here's the truth, many businesses will struggle and may have to close for the time being.
Your competition will lose momentum due to closure or supply chain fractures.
Over 3.3 million Americans filed for unemployment as of March 25th, that's a massive part of the economy.
Many companies will go out of business and your customers will seek alternatives that can offer the most value and meet their needs and desires. That means fewer competitors in your market.
Your customers, because of necessity and change in purchasing habits, will use search engines more than ever before to find these alternatives.
Your company will have a once-in-a-lifetime opportunity to prove it is that alternative for a large portion of your total addressable market.
To earn their business this, your company will need to be in the right place at the right time.
How you invest right now will determine your eligibility to be exposed to customers when they are searching for your services.
Organic search will be the primary driver of sales, even prior to COVID-19 search engines made up 89% of all purchase decisions.
Here's a good example, Amazon just changed their shipping policies for non-essential goods. It can now take as long as a month to receive these items. Customers are going to be seeking to buy from alternatives for these products that won't take upwards of 30 days.
Where will they look first? The search engine and that's where you should be.
Make the effort to start now and success will follow in the months to come.
Don't know where to start? Schedule a call with an SEO expert at E-dreamz and we can set up a strategy that fits your business's needs.