March 13, 2015
We Aren't Oprah, But We Do Love a Good Giveaway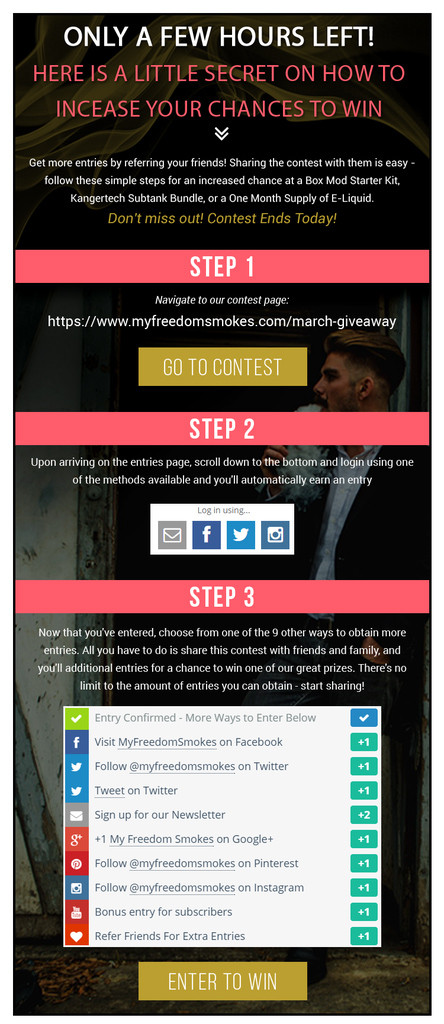 We often recommend giveaways to our clients as a way to boost interactions across social media platforms, gain followers and gather emails for newsletters and email blast. Often products/services are given away along with an additional incentive to share the giveaway- like a gift card. It's a win-win for your customers and you!
We are big fans of Gleam as a giveaway platform as it easily integrates into your social media platforms as well as the website. The tracking and reporting features allow you to watch the actions throughout the giveaway and easily pull the emails and winners. It's also user-friendly for entries….but there are some tips to ensure your customers' entries and shares are tracked properly.
Many times sharers simply re-post a Facebook post or re-tweet the post. Although this is a great way to spread the word, they are not getting credit for their effort through the Gleam app. There are also some tips to ensure the entries are submitted correctly. When posting these giveaways, we recommend that you share a friendly "How to Share" so you can share the love with your customers. There is nothing more frustrating than trying to enter a giveaway that doesn't work – happy customers will turn angry in a click!
Here is an example of an email blast that our client, My Freedom Smokes, sent to their customers on how to properly share the contest and promote last-minute entries:
So are you ready to start a giveaway - great time for Spring cleaning of excessive inventory! If so, let us know and we are happy to get it up and running for you!


BACK TO BLOG