Tweets, retweets, hashtags, quoted tweets, handles – what in the world?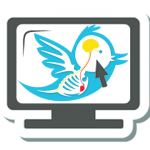 Let's examine

I was an early adopter of Twitter and have been a big fan of the social network ever since, but like most people, I was a bit confused by not only the terminology but what appeared to be a jumbled mess of characters (140 or less) that didn't exactly convey a clear message. But, once I got over the learning curve, which didn't take long by the way, I fully embraced this platform as my go-to network for breaking news, brand promotions, and general banter about any and every topic you can imagine.

While I'm not going to go into a deep dive into the anatomy of a tweet or who you should follow on Twitter, I want to shed a light on what makes this social network a great advertising tool whether you use it personally or not. You might say, "I don't write a blog, why would I want to microblog?" Well, the fact of the matter is that there are roughly 313 million active users on Twitter every month – that's a lot of consumers.

Like most if not all social media platforms, Twitter needed to generate revenue, so several years ago they implemented 'Promoted Tweets' where advertisers could deliver a message (a tweet) that appears in a user's timeline, regardless of whether or not a user follows that particular business (handle). The user can then click on that tweet where they'll be directed to the advertiser's site that talks more about the offer made by that business. Similar to a tweet from someone a user does follow, a user can then share (retweet) the advertisement with their followers. If they wanted to add something like "you need to check out this offer" they could include that in their retweet (quoted tweet). If you're familiar with Facebook, this probably sounds very similar, but with a lot less characters. While tweeting may sound confusing, the platform is designed for simplicity – just get to the point. Think of it as internet shorthand.


Enough already, what makes their ad network so special? Great!
What it comes down to are 3 things - the variety of campaigns you can run, the unique targeting methods, and the low barrier to entry.
Campaign Types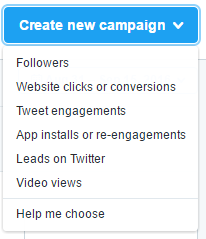 The campaign type you choose all depends on what you want to accomplish – it could be anything from generating more followers for your business, having users watch a video, or download your app. But, for most small or medium-sized businesses the most popular campaign type is 'Website clicks or conversions' being that a business is likely wanting someone to click their ad, visit their website and make a purchase, or learn more about what they have to offer. Twitter will help walk you through this process if you need help choosing but the campaign options are fairly self-explanatory.

Targeting Methods

Targeting, in my opinion, is what really makes Twitter advertising so effective. Social advertising as a whole is unique in that these publishers, whether it be Twitter, Facebook, or Google+, all collect more identifiable information about each user. Most of the general public thinks of online advertising in terms of search engines and banner ads, but there is a lot of budget being shifted to social platforms such as Twitter. Think about it – when you create an email account with Google, Microsoft, or Yahoo, you're not really disclosing a whole lot about yourself. You may put in your age and gender, but that's typically it. Those email providers then collect data about you as you use their services, but that takes time. On the other hand, when it comes to social networks, you'll almost immediately create a profile that identifies what you're interested in, such as businesses you like or follow, your favorite sports teams, movies, shows, in addition to who your friends are and what they like. This is on top of information such as your occupation, hometown, life events, etc. That's a lot of useful information for an advertiser. While that may seem very big-brotherish to some, it does create an environment where you only see things you are interested in.

For Twitter, in particular, you can target a campaign to users who use specific keywords or hashtags in their messages, following certain categories, users who engage with specific television programs, users who attend specific events, and even target users who follow the profile of your competition. So many options.

Cost
The last thing that is worth pointing out is the investment factor. As it stands right now, Twitter is a very inexpensive way to run online campaigns – the average CPM (cost per thousand impressions) is roughly $9. Rates such as that are unheard of in the traditional advertising world, but even in the online world, this is still reasonable. The main reason is that there just isn't as much competition as exists on platforms like Google or Bing. More competition will obviously drive up the average cost to be visible. So, even if you're not an early adopter to Twitter in general, be an early adopter to their ad platform.

If you're interested in getting your business on Twitter, we'd love to help. Reach out to E-dreamz today!