Everyone is trying to become a relatable brand on social media lately. With the rise of influencers and influencer marketing over the last few years, along with the many changes within the social platforms themselves, social media strategy for businesses has completely changed. How can your brand stand out with the overload of content on social media without changing the brand image itself? How can you raise awareness about your products and services on social media without coming across as too 'salesy'? Social media is bound to change even more in 2020, but here are some of the trends that we see happening this year that can help increase your engagement if implemented.
Brands engaging with other users on social media.
Brands all over the world are now engaging heavily with customers and other users on social media, not just on their own social accounts, but other page's social accounts as well. There are brands commenting on pop culture posts, celebrity posts, even non-verified users that use a special hashtag or tag them directly. It's important for your social media to show that you're not just posting 2-3 times a week with no engagement. Instagram especially looks at that data and often won't show your posts as frequently because you're not engaging with others on the platform. With the 'likes' eventually going away on Facebook and Instagram, it'll be even more valuable to get more engagement on your own posts and to dive deeper into the social metrics including the rate and quality of engagement.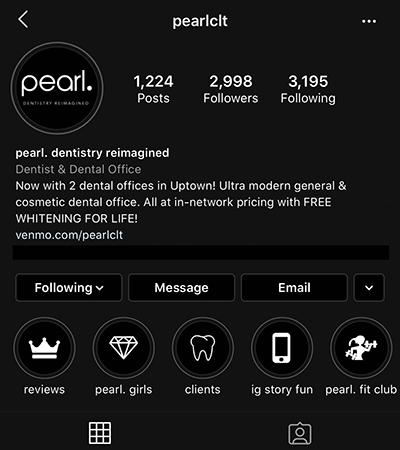 Facebook Stories and Instagram Stories aren't going anywhere.
While everyone browses social media differently, many people view stories before they scroll through their feed because there is more up-to-date information and because of the sense of urgency of the stories only being available for 24 hours. Stories are a great place to put new announcements, create a poll, ask followers questions, and create a brand that's more relatable. After you post to Instagram stories, you can always save those stories to the highlights right on your profile, so people can access that information at any time.
Video continues to dominate compared to static photos.
Especially with the recent rise of TikTok, video is continuing to have a moment. Users coming to a brand's social media accounts want to see the people behind the business along with the services and products they provide. It is important to keep these videos shared on social, to less than one minute and with the first 12 seconds really grabbing viewers attention, for optimal engagement. Lastly, if someone is speaking in your videos, always make sure there are captions.
Participating in social media trends can lead to more followers and more engagement.
Popular hashtags, sharing photos that follow along with social media "challenges," creating graphics that relate the social trends with your business can be great for engagement and showing that your business has a human element behind it, rather than being buttoned up all the time. This is one that definitely depends on your business and the voice of your business already. It's not a one size fits all approach.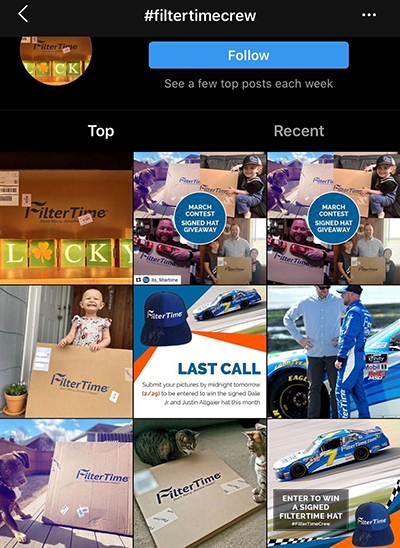 Leverage user-generated content by sharing tagged photos or photos that used your hashtag to help build brand loyalty.
Your followers are doing a lot of the work for you by taking photos or creating graphics and tagging you or your brand's hashtag. Use that content on your own accounts but don't forget to tag them and give them a shoutout. This will encourage other users to share photos in hopes of making it on the brand account, giving you free marketing to all the people that follow them. Once you share user-generated content, those users will likely have more loyalty and appreciation for your brand as well because they feel seen.
Influencer marketing: don't knock it until you try it.
While there are more influencers and bloggers now than ever before, even working with nano-influencers could bring in a wave of quality traffic to your site. Working with influencers to promote your products or services requires some research ahead of time to ensure their followers are among your target audience.
Direct messages as a form of communication and connecting with other brands and influencers.
While brands and influencers receive an influx of direct messages daily, sending messages to some of your top influencers and brands you appreciate will help build loyalty among your community and could lead to partnerships down the road as well. Don't overthink it, just sending a simple direct message about how you like what they stand for, their most recent post, etc. can go a long way. Social media has become a way to network, along with sharing photos and videos.
These social media trends can help contribute to higher engagement on your social media if they make sense for your business and brand. Building a community on social media helps build trust and loyalty to your brand and can open up opportunities for the future. Take this as your chance to engage with others in your community or in your brand category.
Social strategy for each brand looks very different. Not every brand or business needs to be on every social media platform. Figure out which platform your audience is most likely to be active on and run with it. Rather than spreading out your resources between all of the platforms, focus on a few that you know will reach the right people. Social media can be a big win for your company's site traffic, brand awareness, and can contribute to sales as well. Don't underestimate the power of social media for your business. Contact E-dreamz today to learn more about how we approach social media in 2020.