The world of digital marketing is constantly evolving on a daily basis. Whether recent best practices are being adapted or new features are being added to platforms there is always some form of innovation going on. Social media has been one of these burgeoning areas. Over the past several years we have seen Instagram and Snapchat start to take a more active role in determining what the future of digital marketing through social platforms is going look like within the next 4-5 years, especially from a mobile perspective, and they have just only scratched the surface. Snapchat, in particular, has been launching a variety of new tools for advertisers to use. The two I would like to focus on are Snap Map & Snapchat Ads Manager since they are best positioned to turn the whole digital marketing landscape sideways.
Snap Map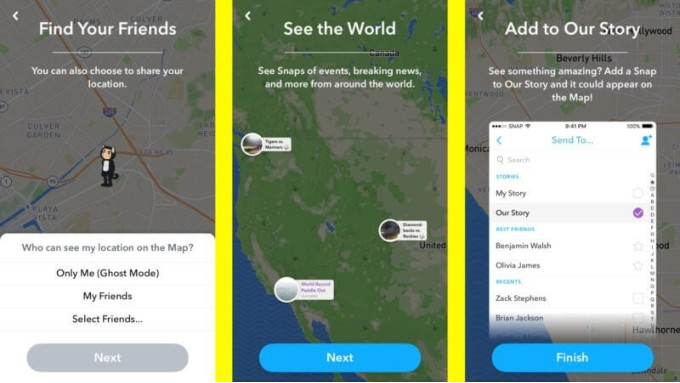 Last week Snapchat rolled out Snap Map, which plots publicly posted Stories, by location on a map. These Stories can be posted by companies, events, and individuals and allow others to see what's constantly being shared from these various sources.
To access Snap Map one can simply pinch on the map's main screen to pull up at a normal-looking map that places heat maps around places where a lot of stories, as well as around location-based events, like concerts and sports games. Also, a company can choose to have their location displayed on the map, so that customers can see what they are currently up and even send a message to set-up a point of interaction, creating the beginning of a funnel that could eventually lead to a conversion.
As of right now Snapchat has chosen not to integrate ads within Snap Map, but one can definitely see the endless possibilities especially in the mind of location-based marketers For example, from a brand-related a retailer could run a sale and target Snap Map Story viewers because those people will be looking for something to do in the city. The same would go for a brand or company hosting an event in the city.
Another way this integration could work is to run location-targeted against location related stories, so one would be able to see local ads for a business depending on what city or state they are in. The same can be said for a more national approach, like showing ads for a Chicago based business in Charlotte as we already see in Snapchat Stories & Discovery Channels.
Snap Map is the beginning of something new that we would like to see other social media and digital marketing companies start to emulate very soon. However, there is also another feature that Snapchat just recently released…..
Snap Chat Ads Manager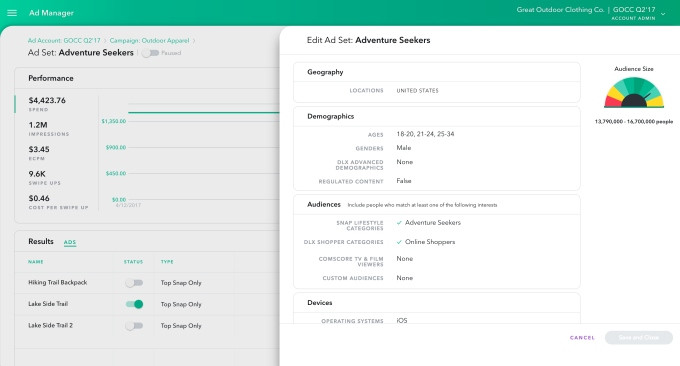 About a month ago Snapchat decided they want to let smaller businesses market on their platform, so they released their new Self-Serve Ads Manager Tool. As of right now businesses and advertisers are only allowed to buy Vertical Video Snap Ads and can include attachments such as displaying a web page, playing a longer video, or opening up app stores when people swipe up on an ad.
While advertisers are limited to the types of ads that they can buy, they can target those ads using any of Snapchat's targeting options, including:
Audience Match
Lookalike Audiences
Lifestyle Categories
Much like Facebook, these targeting methods will allow an advertiser to get very granular with demographic they would like to market to.
Advertisers using Snapchat Ad Manager will also be able to track their campaigns through a new section for advertisers within the existing app. The Snapchat Mobile Dashboard, functions similarly to Facebook's Ads Manager app, except, brands don't have to download and use a separate app to check up on their campaigns. Everything is monitored through the Snapchat app to increase the user experience.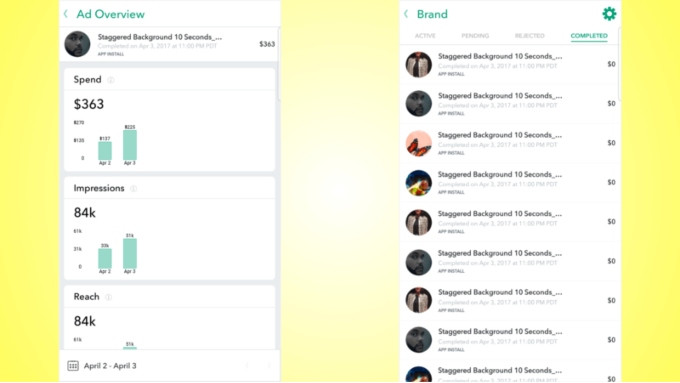 Within the Mobile Dashboard advertisers can:
View & Share Ad Creative
Review Live Campaign Performance
Edit & Pause Campaigns
Receive Key Metrics Notifications
Metrics include how many times an ad was served, how many times people swiped up, and the average cost per swipe.
For brands that have a bunch of people managing their ad buys, Snapchat will also roll out a section on its website and app called Business Manager that can be used to delineate roles and permissions for the various members of a marketer's team and to manage ad accounts and billing information. It's very similar to Facebook's Business Manager tool, to the point of sharing the same name.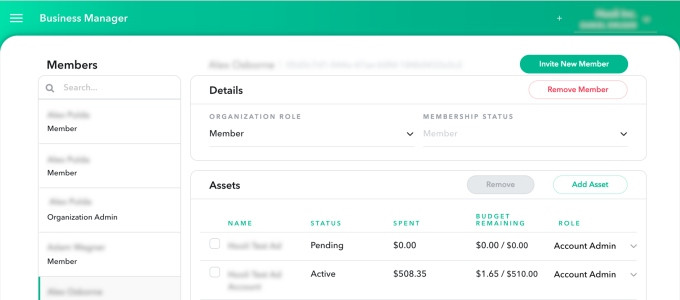 As you can see the possibilities are endless with these new initiatives from Snapchat. Though still in their infancy the fact that Snap Map & Ad Manager both integrate with their website and through the app are going to make them a force to be reckoned with from a user experience standpoint. Once both features can integrate with each other it will change the whole digital and social media marketing world upside down on its head. Once they include custom GeoFilter & Snap Lens creation they will have created a totally unique digital marketing experience both from a mobile and internet perspective with a focus on both local and global ecosystems.
Contact E-dreamz to get a campaign started or speak with one of our in-house Charlotte SEO experts today!