Black Friday and Cyber Monday have come and gone. Everything seems suddenly back to normal with all the crazies done with their holiday shopping. However, if your customers are anything like me, they probably haven't started their shopping yet.
When thinking of marketing campaigns, you want to be able to cater to these post-Thanksgiving weekend shoppers. Christmas and Hanukkah are right around the corner! Many people are not done buying presents for these winter holidays and they are all looking for the best deals, so you'll want to beat out your competition. What are some of the marketing campaigns you can run in order to ensure your revenue during this season is the highest peak on the chart?
Don't Limit Black Friday & Cyber Monday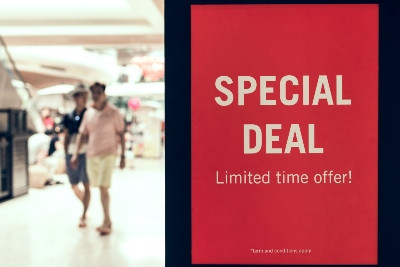 Deals
You can stretch out these deals for longer than one day, or even have the deals on a different day. This sets you apart from the competition and allows customers to not miss out on your deals. Not only will you stand out, but your customers will also enjoy the extra opportunity to save (and potentially purchase more than they normally would)
Bless Your Email Subscriber's Inboxes
Don't want to have sales all over your site for anyone to use? Treat your email subscribers to a VIP surprise. Everyone loves a good deal right to their inbox and it will make your subscribers feel special because only they receive it.
#GivingTuesday
This year, #GivingTuesday is on November 29th. A portion of your sales from a certain product can go to the charity of your choice. Customers are naturally more inclined to purchase items when they know part of their money is going towards a greater cause. For example, HomeGoods used proceeds to support.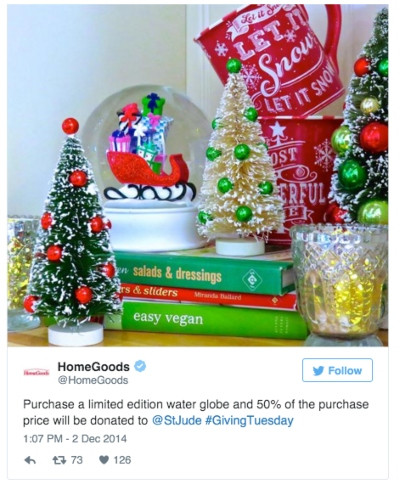 #SmallBusinessSaturday
Okay so technically this is still Thanksgiving weekend (November 26th) and it's before Cyber Monday. But! It's still a good opportunity to take advantage of if you are a small, local business. According to American Express (one of the founders of the day), an estimated $14.3 billion was spent in 2014 & in 2015, 95 million people went shopping small. Encouraging customers to shop small and/or local by creating a campaign with deals for that day.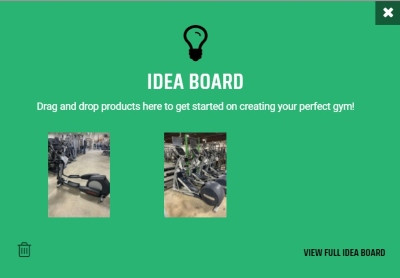 Encourage Making Wish Lists
This might not initially be a "deal" for customers, but if your regular customers create wishlists and send them out to friends and family then your business has even more of an opportunity to make money from those who are unsure what to buy as gifts. Set up a campaign to encourage creating wish lists with what they like and want. After the holidays pass, you can even send an email blast encouraging to buy what's left on their list that they may not have received for themselves. You could even throw in a coupon there too!


Use the Clock to Your Advantage
Many people act quicker when they are restrained to a limited time offer. Try adding a countdown clock to your site and/or email blasts. For the holidays, it would also be a good idea to have a countdown clock letting people know how long they have in order for their items to ship on time. If a customer has items left in their cart, you can target an email to them letting them know how much time they have left. These clocks create a sense of urgency for your customers, encouraging faster purchases. The ad from LOFT below is a perfect example of how a flash sale can be run.


Social Campaigns
Tie in the deals you've created with social so your followers are aware of your deals. You can even boost your posts and target your customer demographic to get the word out. Or you can begin a hashtag campaign, just like REI did with #OptOutside. The closer their stores and encouraged people to take off work and go outside instead of shopping on Black Friday. Then, they sent the email below to reward customers for posting their images with the hashtag.
Good marketing campaigns encourage people to buy more. Take your time in planning some creative holiday campaigns this season to stick out from the rest of the crowd and make that revenue line skyrocket like Santa's sleigh. Send your emails, use those hashtags, and get those deals out before the holidays arrive and make your customers smile.
Stay tuned for a checklist that combines all our tips for marketing this holiday season.