How can marketing be leveraged on YouTube? It's a pretty good question. YouTube is a whole different type of beast when it comes to digital marketing platforms since it incorporates videos. Many people don't realize that there are little things you can do to optimize these videos to help dominate the search rankings. This article will go into detail about what these optimizations are and how you can implement them into your account. It all starts by utilizing the right keywords.
Finding Video Keywords
The YouTube Optimization process starts with keyword research. When doing this the goal is to find keywords that have YouTube results on the first page of Google that deal with the topic of your video. These are called Video Keywords.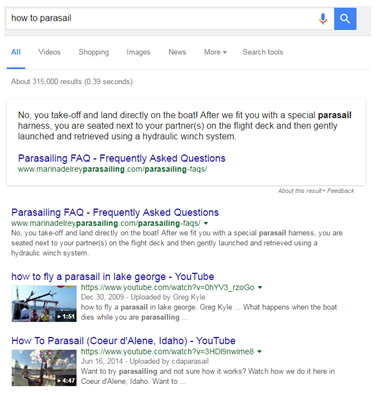 Google tends to show video results for queries that have to deal with (reviews, tutorials, etc.) This is important because optimizing your video around the right keyword gives you access to Google Search Engine traffic instead of just traffic from people searching on YouTube. After you find a list of quality keywords that have to deal with your niche and video topic, you'll have to check the search volume of each. Do this by inserting them into the Google Keyword planner and make sure each keyword is getting 300+ searches per month.
Video Creation
Other than using great production values a YouTube video's quality is judged by how people interact with it. The higher the quality and user engagement, the higher the video ranks in search engine results. Here are some of the user experience metrics that YouTube uses to determine the quality of a video.
Video Retention
The percentage of your video that people tend to watch (High %)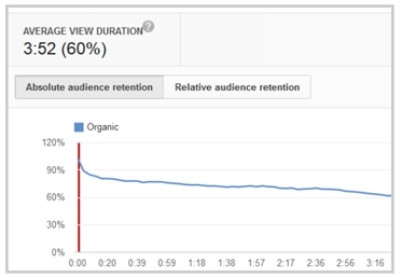 Comments
If people comment they probably enjoyed your video or at least watched. It's also important to engage with members of your audience that do comment.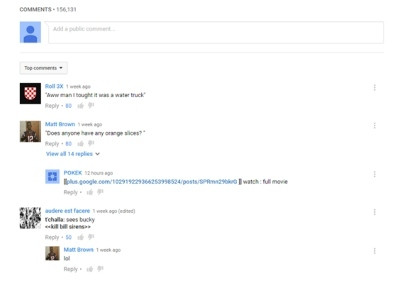 Subscribes After Watching
If someone subscribes to your channel after watching your video that sends a huge signal that you have an amazing video library.

Shares
How many people share your video on social media sites like Facebook, Twitter, and Google +

Thumbs Up/Down
The more thumbs up you get on a video, the more like it is to be seen as high quality and rank higher in search results.

If you want to see how your videos are performing and view the metrics that are mentioned above, you can access user experience data in your YouTube Analytics. If you make good quality videos they are much more likely to get high retention views, likes, comments, which are all things that YouTube likes to see in a video.
Video Length
Like with text-based articles, longer videos rank better. Longer videos consistently outperform shorter videos on YouTube and Google Search Results. The goal here should be to aim for having a video length of at least 5 minutes.
YouTube SEO & Optimization

Here are some of the best ways to extract the most SEO & Optimization values from a video
Video Filename
When you are ready to upload the video to your YouTube Channel, make sure that the keyword you want to rank for is in the video's filename. If you wanted to rank for Captain America Movie Trailer, name the file: captain_america_movie_trailer.mp4.
Video Title
The title of your video should be at least 5-words long. That way you can include your full keyword without keyword-stuffing. You will get a slight video SEO boost by putting the keyword at the beginning of the title.
Video Description
Having a video description is extremely important. Google and YouTube can't listen to your videos so they rely on the text description to determine the video's content. A video description should include the following:

A product link at the very top. This maximizes click-through-rate and can help lead to conversions.
The keyword needs to be included within the first 25 words naturally
The description should at least be 250 words.
The keyword needs to show up naturally 3-4 times throughout the description.
The SEO-optimized description helps tell Google and YouTube what your video is about without being spammy.
Tags
Include a few keywords to help Google and YouTube learn what your video is about. Targeted tags not only help rank for your target keyword but also get you to show up more often as a related video in the sidebar area of YouTube.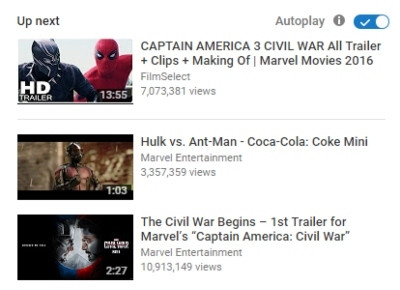 When the video that someone is watching has a similar tag as your video, you will get added to the sidebar.
Call-To-Actions
Call-To-Actions are extremely important, especially if you are trying to convince your YouTube Channel Subscribers to buy a product, subscribe to a newsletter, or just complete some action in general. Include a call-to-action at the beginning of the video explain where people can go to purchase or subscribe. Then talk about the topic in your video and finally at the end break the 4th wall and actually point to where the viewer should go after the video has ended. This is a great way to optimize your videos and increase conversions in the process, which in turn will help you make more revenue or achieve a goal that you wanted
Once you are done, save your changes and then your video will go live.
Get Video Views
User experience signals and metrics are extremely important but in order to rank for competitive keywords your videos need to get a lot of views. More views equate to higher rankings. The one catch though is that views need to be real. YouTube has caught onto fake views. Don't use view feeder services to pump up your number. Google and YouTube will punish you for that.
Long retention views, like I mentioned above are worth their weight in gold. Here is a strategy to help achieve this goal:
Embed Your Videos In Blog Posts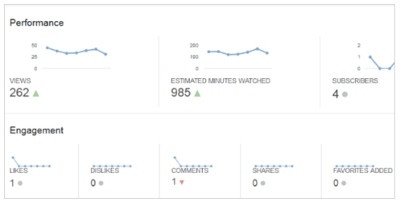 If you have a blog this would be the perfect opportunity to create some fresh content for the website while marketing your YouTube Channel and videos at the same time. You could go more in-depth about the video with a post or just talk about something that relates to the video's topic so that you can naturally include the link within the content.
Now that you know how to leverage YouTube for your marketing purposes, try implementing some of these optimizations. Let the results speak for themselves.