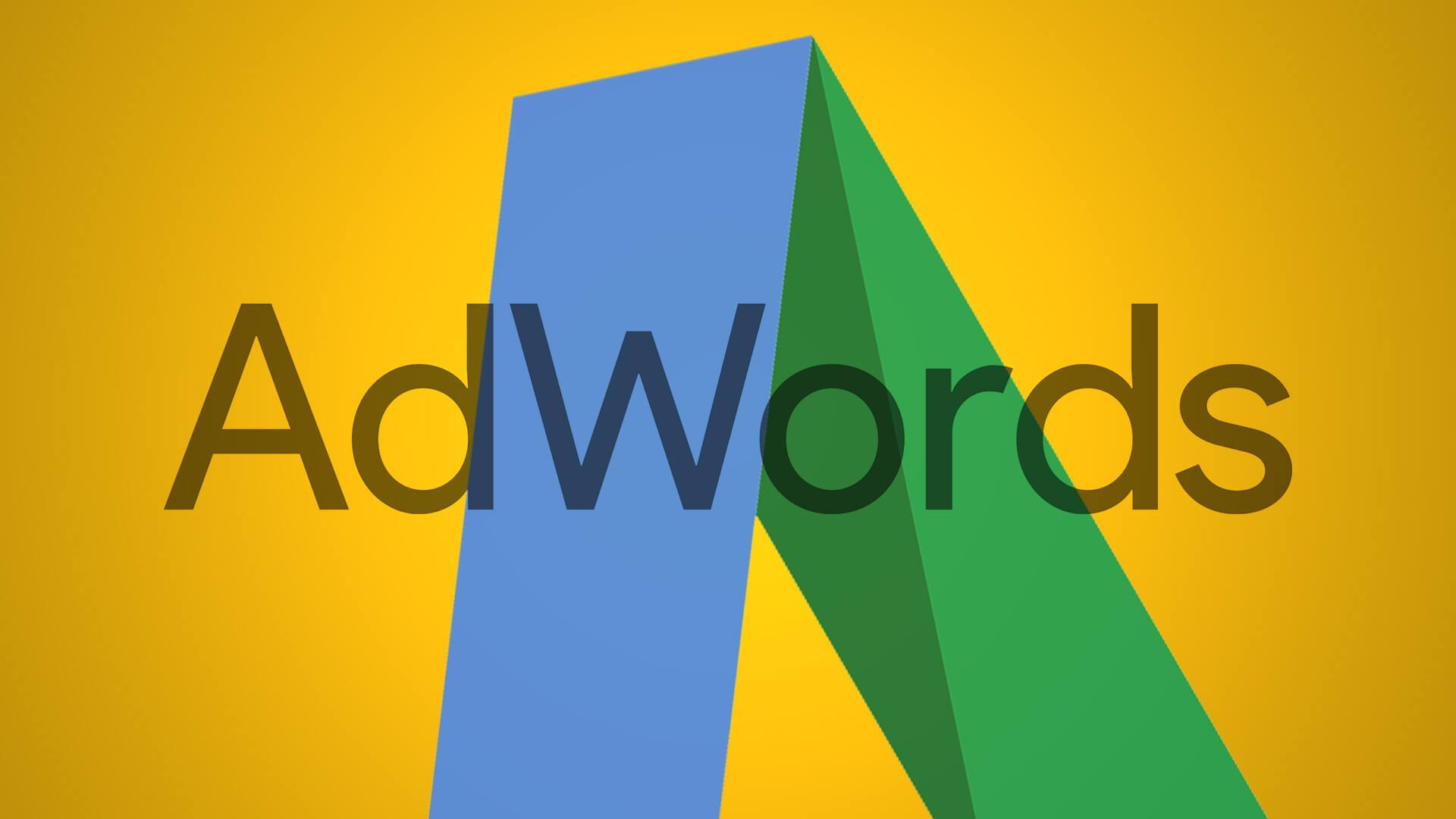 Online marketing tools have come a long way in the past few years, and one of the biggest, Google Adwords, the largest in terms of revenue, just went through a major overhaul to make the user interface more intuitive. We at E-Dreamz leverage Adwords for a majority of our clients as it typically provides a great return on investment. While it is a great tool with a large scope, the setup and implementation of campaigns on the platform can feel fragmented. There are quite a few features and data points to consider when launching an advertising initiative on Adwords, so this update helps to bring what's important to the forefront but doesn't eliminate the need to fully understand the complexity of the tool and how various attributes interact with one another. So, while this update has been a nice enhancement to the Adwords platform, it does leave some room for future improvements.

It's hard to believe that Adwords launched back in 2000 which has been a staple for digital marketing. Those who were early adopters with Adwords benefited from a very low level of competition which led to paying very little to obtain a lead or order online. Imagine being one of the first advertisers to put a billboard up along the side of an interstate - garnering the attention of anyone who didn't just speed by. Over the past 17 years, the platform has changed through small iterations that have helped advertisers enhance their ads and pinpoint their audience, and has become more costly at the same time. The user interface has maintained a standard structure over the years, which has helped advertisers and agencies navigate through their account. This recent update, which is still in Beta, has completely thrown away the old 'look' with a brand new dashboard. Here is a look at the before..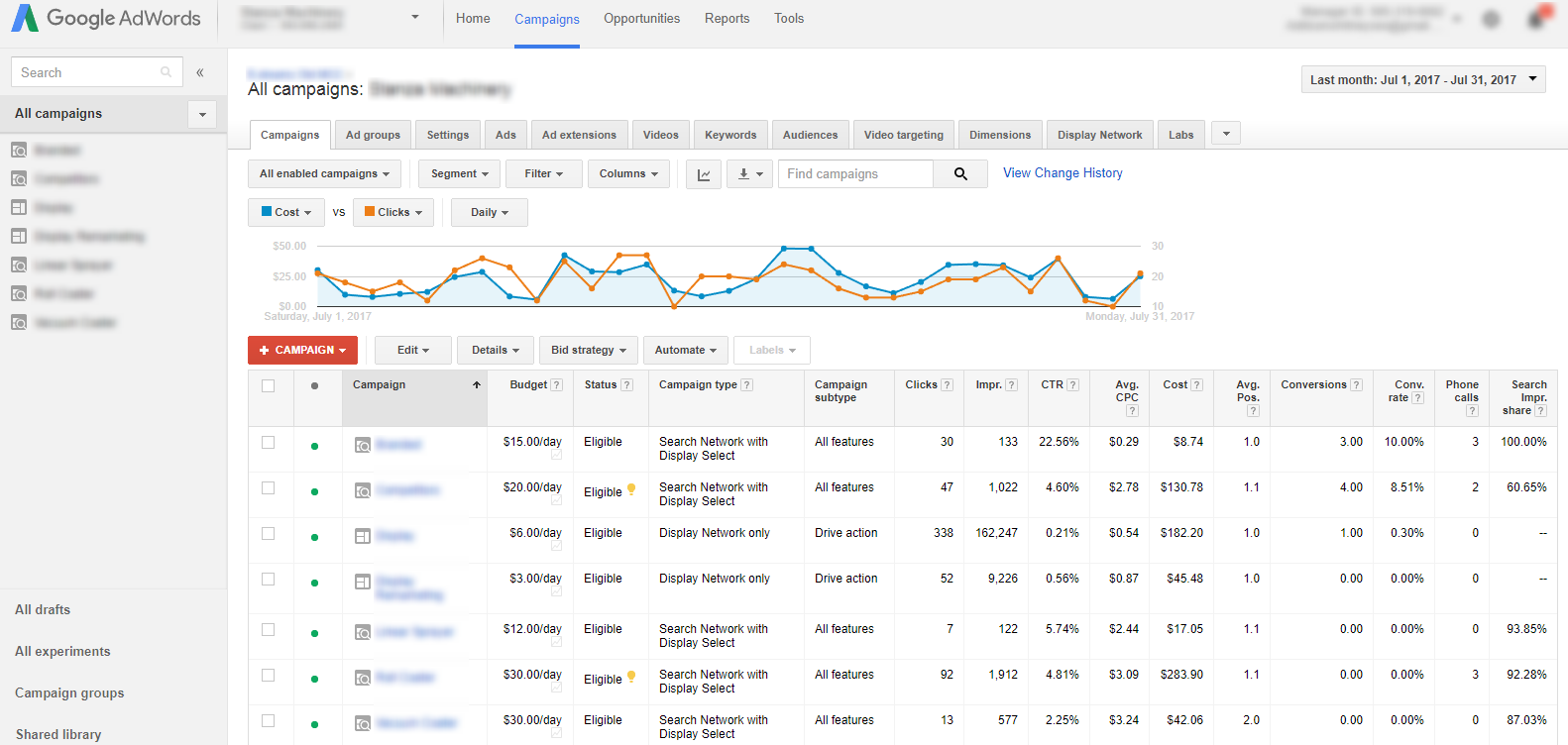 AND, below is the new Beta version..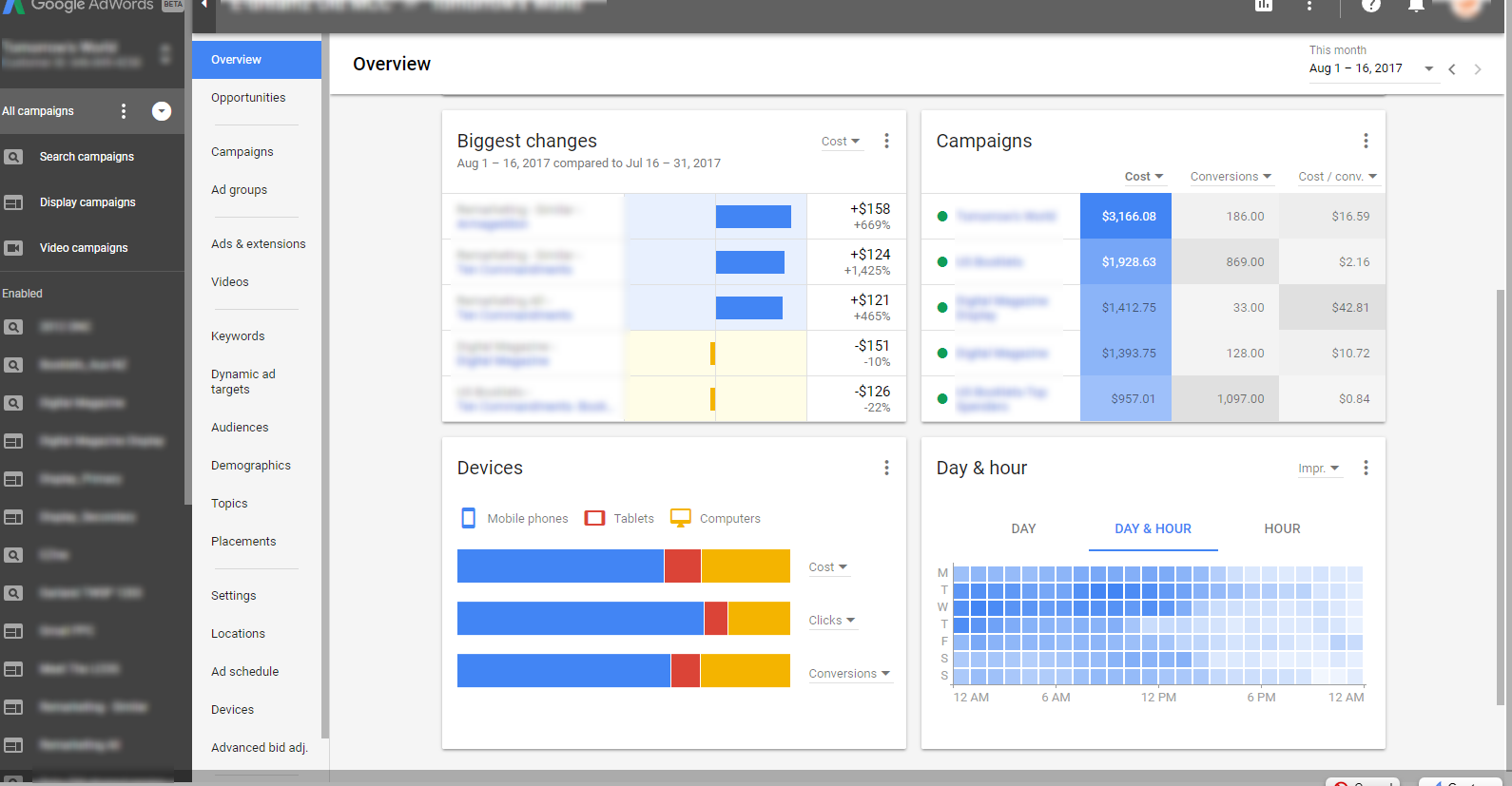 As mentioned, Google has brought a lot of what is important to an advertiser to the forefront. Data points such as cost per campaign, conversions, mobile percentage, day & hour breakdown, etc. are now front and center with graphs that are easy to read and convey an immediate message. This new look provides a useful view of any given account but doesn't change much of the way you set up and create campaigns. I believe most advertisers will be able to get a better read on what their campaigns are producing for them, but still, need to have a solid understanding of various attributes within the tool to help optimize their campaigns and beat out the competition.

Google has roughly a 78% market share in search revenue out of the $36B that is up for grabs. If you're a small or medium-sized business and you're trying to get your name out there in the market, it is a great tool and typically provides a great return on investment. Google's search engine is usually the default search engine enabled on your phone whether some people realize it or not, and is commonly what people rely upon to answer their most basic questions, such as "where can I buy a custom couch", "find a local electrician near me", or "what happened on last night's Game of Thrones" - depending on what you're into. For this reason, it's a great place to get a client's name out there, which is why we rely on it heavily for paid initiatives.

To learn more about the new Adwords interface, feel free to reach out to us at marketing@edreamz.com, or give us a call to have us set up a campaign for you.

For more info on eCommerce Marketing Strategies that drive conversions and online business growth, contact our multi-award winning eCommerce agency to get started today