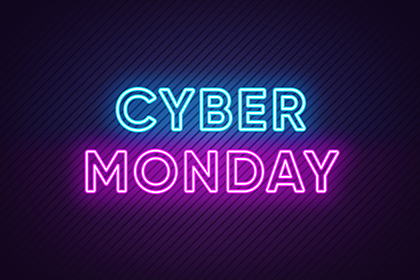 The most important thing you can do for your company when preparing for Black Friday and Cyber Monday is to begin working on your plan as early as possible. Consider every part of your strategy when creating the plan. Don't put things off for a later date.
Prepare The Sales
The first step in beginning your marketing plan for Black Friday is to prepare the sale item. Within this step, you will want to decide on the items you will put on sale throughout the day, weekend, or month. For the sale items, you will need to know your margins and decide what items you may be able to take a loss on in order to get people to the site. When picking the sale items, find items that you can pair with these items in order to encourage customers to purchase other products as well.
Types Of Sale
The second step is to decide the type of sale you will run for your company. The options include a flash sale for the whole site, a discount code for select products, or a coupon code for select customers. Flash sales create a sense of urgency for the customer while also allowing you to sell off excess inventory. Offering unique coupon codes for select customer groups creates a sense of exclusiveness for customers receiving the codes and allows you to track your marketing efforts.
Promotional Channels For Sale
Next, determine the promotional channels you will use to spread the sale. Email marketing is a great opportunity to reach your customers directly in their inbox. You may decide to send several emails leading up to the event to tease the sale. If you choose to use a coupon code for your sale, you may want to release it through email to your already subscribed customers. You can also add a pop-up on your site to collect emails and entice people to sign up for the coupon code. When creating the content for your emails, be sure to have an abandoned cart email set up to reach customers who may have bailed before buying. Social media is another great option to spread awareness of your sale. Again, you can use your social platforms to tease your big sales or offer small sales leading up to the big sales. If you choose, you can release a coupon code through social media. You should plan to have all of your posts and content scheduled and ready to go out at least a week before.
Site Audits and Improvements
To brace for the influx of traffic, you should run site audits and improve site content to ensure customers have a positive user experience. During your site audit be sure to check the dependency of your server, your site speed, and the user experience of your mobile site. In order to help with user experience, offer a guest check out to allow people to get through the purchase process faster. Make certain your site has a working newsletter sign up for your new customers to join your email list. Lastly, update your product pages with as much information as possible to prevent customers from bailing based on lack of information. Further, the more information you offer, the more likely you are to rank for more keywords.
While you should start preparing for your sale several months in advance, during the two weeks before the sale, you should begin captivating customers. Engage with customers by offering early sales, activating an email pop-up for early deals and promo codes and an exit intent pop-up to keep customers on the page. The goal of the Black Friday and Cyber Monday sale is more than just making sales on your deal items. The goal is to create repeat customers that will return to your site and purchase products at regular prices.