As a leading Charlotte web design agency, we are contacted often by potential clients with questions on our services, processes, team, work, and more. If you are a potential client or just want to know more about how we operate, read our blog post here with some of our more common questions answered. If you have any additional questions, feel free to contact E-dreamz today and we will get back to you shortly.
Frequently Asked Questions for a Leading Charlotte Digital Agency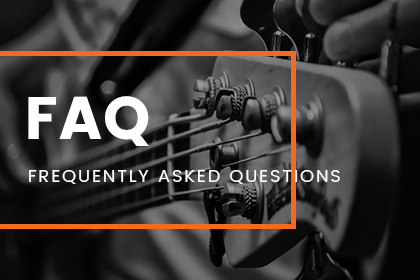 When was E-dreamz founded?
E-dreamz was founded in 1999. Our owner, Nathan Pulver, blazed a trail that saw E-dreamz created in the 90s, survive the bubble of the early 2000s, and continue to improvise, adapt and overcome the challenges and changes in the web industry to remain a leading digital agency in the Charlotte region for more than two decades.
Where is E-dreamz located?
E-dreamz is located in Charlotte, NC. Being a Charlotte web design agency, we work with a lot of local businesses in the Carolinas but also work with different companies nationwide. Our physical address is listed here on our contact page.

How large is your staff?
We have eleven full-time members of our team. We're comprised of some of the Charlotte area's most talented and capable designers, marketers, programmers, system administrators, project managers, and user experience experts.
Do you outsource any of your talent or are your employees all in-house?
Absolutely not. All work done by E-dreamz is done in-house by our team. We're proud of our make-up, our results, and the relationships we have with our clients.
What does E-dreamz specialize in?
As a web development agency, E-dreamz specializes in enterprise-level custom website development. From a marketing standpoint, we focus largely on SEO, content and social, email marketing, and PPC management. While we are "generalists" in terms of what industries we work in, we are most well known for our experience with managing eCommerce, Healthcare, and Corporate websites. To read more about our services provided, check out our services page here.

What CMS platforms do you work in?
E-dreamz is unique in that we have our own custom, proprietary website platform called Echo by E-dreamz. We've spent years developing our own engine, framework, and content management system that is built and supported 100% by our team. This gives us the control, capability, and flexibility required to meet the needs of our high-complexity clients.
Where can I see some current design samples?
We keep the Our Work page of our website updated routinely with our latest website designs and launches. We also frequently post case studies in our Blog that detail the services we provide to specific clients.
Do you have any industry specialties? Are you willing to work outside of these specialties?
As I touched on briefly above, our primary industries are eCommerce, Healthcare, and major Corporations. But we also have a lot of experience in Automotive, Furniture, Financial Services, and Sports & Outdoors. We're happy to work with any client in any industry.
How long does a website build take from start to finish?
The start to finish timeline varies for each project, depending on the specifications and level of complexity. In general, our process starts with a planning and wireframing exercise to blueprint the website, then a design phase to establish the look and feel, then the programming, customization, and buildout, followed by testing, content entry, and go-live. That process can take as few as 3-4 weeks for smaller sites, or as long as six months for enterprise-level sites with heavy customization or integrations with other software systems. Our business development team can gather some basic information upfront to try to give any prospective client a ballpark on a web project timeline.
What are your goals for each client?
Our primary goal for any new engagement is two-fold. First and foremost, we want to create a website and digital marketing plan that enhances the brand, increases sales or leads and helps the client grow their business online. Of equal importance, as we go about creating that plan and providing those services, we want to ensure that the client feels confident in our capability, trusts us a valued partner, and is happy with our level of support, communication, and delivery.
Do you optimize your websites for mobile?
Of course. It's 2020… we haven't built a non-mobile-friendly site in a decade! We embrace a mobile-first mentality to design and site structure. Every site we build is responsive to adapt to all screen sizes and is optimized for fast page loads to ensure a great mobile experience.
Do you offer any ongoing maintenance plans to help with a website after it goes live?
The majority of our clients choose to establish a blended monthly retainer relationship with us where each month a certain number of working hours are pre-allocated to their account to provide ongoing digital marketing services as well as design or development support. We do have a few clients that prefer to reach out to us on an ad-hoc basis for specific requests, and in that case we have a simple hourly rate for that type of work.
What all is included in your retainer accounts?
Our retainers are pretty much wide open. Most retainers focus the allocated time most heavily on SEO or digital marketing services, but we also have some for larger websites that are used almost solely for development and administrative support. We structure our retainers and relationships with each client however is needed to meet the unique needs of that website and that business. Through our flexible retainer model, we can adjust time and focus each month into the areas that will yield the greatest benefit to the client for our efforts and their ROI. To learn more about what we offer to our retainer accounts visit our support page here.
Do you help write content for your clients?
Certainly. In most of our marketing-focused retainers, we provide some level of content creation - whether it be blogging, helping create and populate keyword-focused landing pages, or with email marketing and social media management.
What is the best way to get started with E-dreamz?
Give us a call or shoot us an email. I think one thing that makes E-dreamz different is that we don't have "Sales People". Our initial conversations with a prospective client are always conducted by someone from our team who works with clients, websites, and marketing plans every day. We're always very honest upfront about whether or not we think we'd be a good fit once we understand a client's needs, and in the cases where we're not we do our best to help steer you toward the right solution. One of our corny catch-phrases is: 'We don't sell websites; we form partnerships.' But it's absolutely true. We do a great job of making sure a new relationship is the right fit upfront, so that we can confidently provide everything a client is looking for.
What kind of security do your websites have?
Our Echo by E-dreamz platform is completely custom-built; it doesn't rely on any 3rd party plugins, extensions or open or community sourced code. As such, it's inherently more secure (free from commonly known exploits and vulnerabilities) than other pre-built web solutions. We deploy routine dot-version updates to every website in our Echo network to ensure all of our sites are always up to date for security patches and software updates. Additionally, for eCommerce we partner only with payment providers that offer PCI Compliant hosted frames that ensure credit card data is transmitted safely and securely. And similarly for our healthcare clients, we use only embedded HIPAA-compliant web forms to transmit personal health information.
Once we get started, how will we communicate during the process?
Throughout your website planning and build, you'll have a dedicated project manager that will be in constant communication to walk you through the process. Once your site is live, if you choose to establish a retainer with us you'll be assigned an account manager who is best suited for the primary work we'll be doing for your site, whether it's marketing or development. And for routine requests, we have a Help Desk that makes it easy to work directly with the members of our team who are completing your requests to ensure a fast and effective resolution for any task.

If you have any other questions for the Charlotte web design agency, E-dreamz, please feel free to contact us today and we will get back to you shortly.