Many companies and brands these days are looking for ways to connect with their customer base and demographic and one way to do that is through Facebook advertising. Facebook has become a serious player in the advertising space due to the ability to target extremely specifically, the low cost per click, and the ability to drive traffic and sales. In this post, I am going to give a brief overview of the different kinds of Facebook ads and how to target them to your demographic.

Single Image
A single image ad is exactly what it sounds like. These ads are connected to your company's Facebook page and look and feel exactly like a Facebook post. These ads are great so showcase one particular image or if you want to showcase the main feature of a specific product line. A lot of times we will use these to showcase a "New Collection" and display beautiful imagery. The image size that Facebook requires is 1200x628 pixels with no more than 20% text covering the image.

Carousel Ad
A carousel ad is Facebook's term for "Multi-product" ads. These ads allow the advertiser to showcase multiple products in a category or product line, multiple features of a product, or even show off one product from different angles. The image size that Facebook requires for carousel ads is 600x600 with no more than 20% text covering the image. With carousel ads, you can utilize 3-5 different images.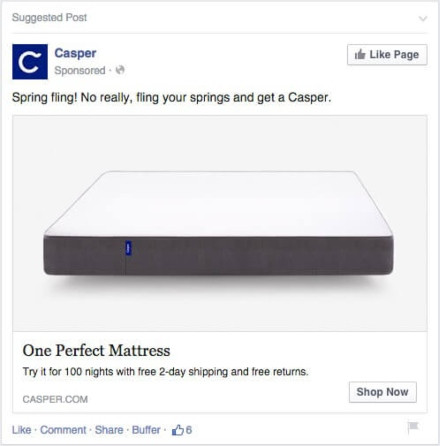 Boosted Post
A boosted post is exactly that. To boost a post, you simply allocate a budget and pick a targeted audience to see a specific post. This varies from the single image ad because posts required for boosting are the organic posts that you create for your company's page. While boosted posts can generate a ton of impressions, they do not usually perform as well as dedicated ads due to targeting as there are less options for finding that specific demographic and usually just get blasted to followers of your page and their friends.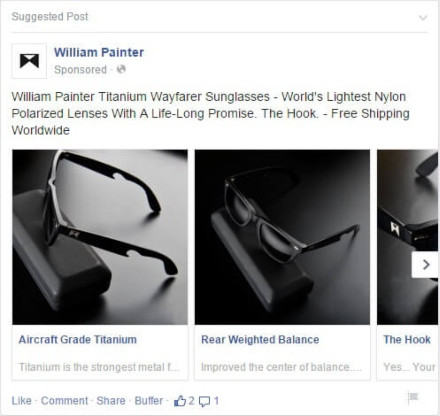 Targeting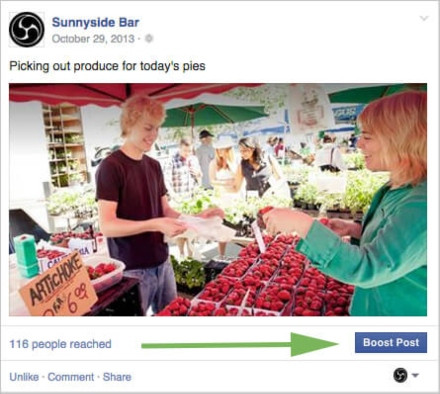 Facebook has a ton of different options for selecting a target audience. You can target based on:

Location
Age
Gender
Language
Relationship
Education
Work
Ethnic Affinity
Generation
Parents
Politics
Life Events
Interests
Behaviors
Connections
Another way to target on Facebook is to use remarketing script that allows Facebook to serve ads to website visitors, whether it be all visitors or visitors of specific pages. You also have the ability to create similar audiences, which is a fantastic feature and can really help drive valuable conversions.

For more information on how Facebook ads can help your business, no matter the type, please reach out to E-dreamz today!