July 13, 2016
E-dreamz awarded Premier Google Partner Status
We are proud to announce E-dreamz has been awarded Premier status with the Google Partners program. This continues to strengthen our long time relationship with Google and it's advertising platform. Details from Google on what this badge means:
The new badge is designed to recognize Partners who manage a substantial portfolio of Google advertising campaigns and deliver great results for their customers. Premier Partners will be required to maintain additional certification requirements and will receive increased support from Google.
Check out the swag they sent to let us know we are in: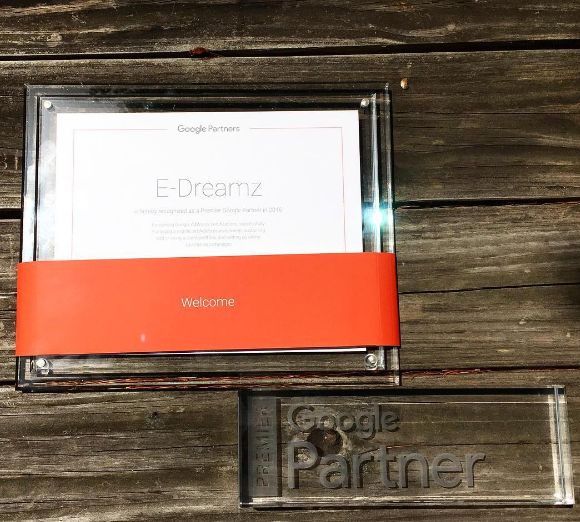 Locally only a few agencies have ever achieved this type of status. Generally those agencies are more of a national brand that focus on quantity and sales.
Ready to work with a premier partner? Get started today by
contacting us
or calling in: 1-866-EDREAMZ