eCommerce is not something of the future, it's taking over the way business is done every minute of every day.

Online sales have surpassed $2 trillion dollars with the potential to hit nearly $4 trillion in the next few years. Every company planning for future growth is now investing dedicated internal resources and external partnerships to their approach and development of their eCommerce solution and digital marketing goals. eCommerce, as a whole, represents about 10% of US retail sales with its influence and scale growing day-to-day. Projected year-to-year growth is between 15-20%.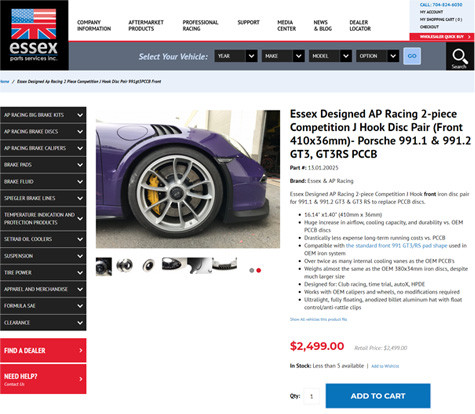 Here are just a few recent trends from this past holiday season: Over $6 Billion was spent online during cyber Monday making it the biggest online sales day in the U.S. Nearly a 17% increase from the previous year. $5 billion spent on Black Friday. Almost $20 billion for online sales during Cyber 5 (Thanksgiving day through Cyber Monday).

There are other positives results that are being seen from just making a purchase online with a company eCommerce site. Costumers are placing an emphasis on their online experience with in-store interaction and purchases. Stores are changing their physical locations based on behavior experiences and data from online customers. Online digital ads are being tracked more in stores to attribute actual in-store sales with online advertising. Walk into most retail stores today and you will find in-store sales and displays based on online campaigns, sites, and promotions. Over half of the in-store purchases today are influenced by digital commerce.

eCommerce is not only changing the way B2C sales is approached but has dramatically changed the here and now of B2B. The B2B eCommerce sector is approaching 1 trillion dollars and spending more on eCommerce technology than B2C. Stats show that B2B spending on digital advertising will approach nearly $4 billion in the near future to promote online digital buying. Nearly half of B2B buyers will make half their business purchases online in the near future.

At E-dreamz our focus is on Enterprise eCommerce and Performance-Based Digital Marketing solutions and partnerships. We can design, build and partner with you today for all your online commerce success. Call us today to get started.