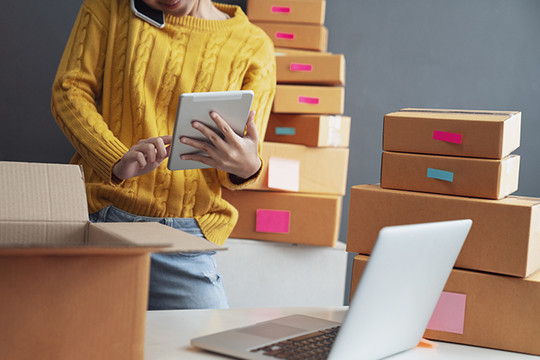 There is no doubt that 2020 has been an interesting year so far, to say the least, specifically due to COVID-19 and its impact on the economy as a whole. Many brick and mortar stores are going out of business due to lack of customers shopping in person but this is quite the opposite for eCommerce stores which are soaring due to the pandemic making most people, especially those most vulnerable, not want to leave their house to shop in person. Truthfully, COVID-19 has caused eCommerce stores to make more sales and profit than ever before. In fact, US & Canadian eCommerce stores have experienced a 146% growth in all online retail orders which is quite a leap.
With these staggering numbers, we must look into the overall customer experience of the online eCommerce space as a whole and see what is working for these websites and what is not working or how they can improve. Today we will focus on some of the biggest trends in eCommerce in 2020 and break down how to make sure your eCommerce website is taking advantage of these trends to ensure good sales, overall rankings, and the customer experience. Here at E-dreamz, we are a eCommerce web design company that specializes in custom web development and eCommerce solutions. Check out these trends we are seeing so far in eCommerce web design and eCommerce web development.
eCommerce Web Design & Solutions to Watch Out for

Simplicity is Key for eCommerce in 2020
You do not need anything too flashy, especially in your eCommerce website design and layout, to make a good first impression or to make consistent sales. No, this doesn't mean that your website has to be boring as there are numerous ways to create striking graphics and use good quality photographs. It simply means that keeping things light, clean, and easy-to-understand are top priority to avoid confusion and ultimately achieve your sales goals.
Ultimately, you don't want a bunch of animations, flashy graphics, or a complicated layout to get in the way of the primary goal: selling your products online. Look at Amazon for an example of a website that is product-oriented but also has designated spots for rotating custom advertisements. For more examples of some simple yet effective eCommerce web design check out target.com, dickssportinggoods.com, and potterybarn.com. You'll see these websites have one thing in common despite the fact that they don't sell similar products: they are uncomplicated yet visually pleasing.
User-Generated Content adds Trust & Credibility
Your content does not need to just be written by your in-house staff or just plain informational on your website to make a statement or make sales. While it is important to list out the facts about your products like sizes, quality, and overall purpose, be sure to include content from your customers like customer reviews on products, pictures of the products in use by customers and videos created using the products. Just be sure to get their permission before doing so! Adding user-generated content will make your website and products more relatable and trustworthy and it is a growing trend for eCommerce web design. This trend is especially being done by clothing stores where there will be a section below the product for photos/reviews from the customers modeling the clothes but this trend doesn't just stop with fashion - it is happening across the board in many industries.
Influencer Marketing on the Rise through Social Media
If you want your product or company to get out there fast - influencer marketing is a great approach to doing so and is rapidly growing in 2020 with the rise of social media influencing product sales as a whole. What exactly is influencer marketing though? This is basically when a celebrity or social media influencer uses your product and posts about on social media it or even blogs about it while gaining a commission from you to do so. All opinions and reviews are their true feelings about the product so hopefully, they will only have positive things to say about your product and company to get people to follow you and eventually purchase from your site.
Influencer marketing can be tricky to get started with especially if you are a small business but one great place to start is to plan to collaborate with these influencers by reaching out directly. In other words, don't be afraid to contact an influencer and see what they have to say about possibly testing out your products - just be aware that you will be sending them your products for free for them to try out, keep and potentially advertise. Compensation may also be involved or expected depending on the terms you agree on. For more information, Hootsuite has put out a very informative article here on influencer marketing.
Subscription Services Continue to Dominate Due to the Pandemic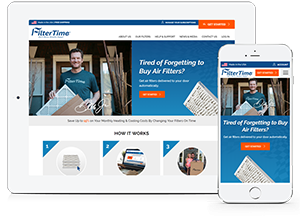 Subscription services have become wildly popular in the last few years and we do not see that coming to a halt anytime soon especially with the current pandemic causing folks to not want to go out as often to purchase necessities or even try new products. Even Amazon has allowed users to subscribe to different products and choose how often they are sent to their home based on the usage. The subscription service model presents a great way to keep revenue recurring for eCommerce businesses and we highly encourage any eCommerce store who can benefit from this to do so. What kind of subscription service products are most commonly sold? We have seen a variety of subscription service websites pop up from different industries for example groceries, toiletries, household cleaning products, entertainment, and beauty supplies. Basically, any item that needs to be replenished regularly and is not just a one time purchase works well within this space.
For an example of a subscription website E-dreamz has designed and built from the ground up, check out FilterTime.com. FilterTime is an eCommerce website & subscription service for home air filters that get delivered to your home as you please.

Sustainability/Going Green - don't be afraid to take a stance
In 2020 climate change and the green movement as a whole have become front and center for many customers online shopping especially from the younger generations who tend to be more forward-thinking and progressive. Along with other important political issues of today's day and age, the green movement can definitely allow a statement to be made for an eCommerce store by advertising the steps they are taking to make the world more environmentally friendly and a cleaner space. Whether your company has gone paperless or is donating a certain amount of profit to a different environmental charity, these are all important factors that many young shoppers are considering when purchasing from an eCommerce store or any store for that matter. The truth is the political and social stances you take or don't take, will either influence or deter people from purchasing from your website so definitely think through what you plan to support as a business. Do not forget to highlight your contributions on your site somewhere bold for all to see. Many companies are adding a page to their site related to Corporate Social Responsibility, or the like, to have a place where their stances and efforts on a variety of social and political issues are listed.
Make sure your stance on political or social issues aligns with your customer demographic. For example, if you are an eCommerce store owner for pet supplies maybe you choose to donate to a charity related to animal welfare since your average customer is likely a pet-owner and therefore cares about animals.

Second-hand Stores are Growing & Thriving
Second-hand stores or "re-commerce" have become increasingly popular and not just amongst the obvious players, like eBay for example, as it is a great way to save on cash while still getting the name brand you desire. For example, stores like Threadless and Poshmark have become really popular to buy clothing from causing brick and mortar consignment stores to struggle. It's much easier and more resourceful, after all, to be able to search by brand, color, and size depending on what you are looking to purchase. This trend isn't just stopping with clothing stores though. It is becoming common for appliance stores, book stores, and other types of stores (you name it, you could probably find it somewhere online) to have a refurbished section to choose from instead of purchasing brand new. What does this mean for local consignment stores and pawn shops? Only time will tell whether they will survive the changing landscape.
Throw in a Freebie with a Purchase
We've all heard of stores during COVID-19 offering a free roll of toilet paper or paper towels with a purchase. This might sound funny but it is not an uncommon concept to throw in a freebie every now and then with a purchase. In fact, this is becoming a trend you do not want to ignore if you have the means necessary. You don't even have to do it for every person purchasing from your site - instead, you could set a rule for only the first 100 shoppers for a new product or site launch to encourage folks to shop. Whatever you decide, make sure it is something a shopper who comes to your site could use or would want to have alongside their purchase.
For more information on our eCommerce web design services and eCommerce in 2020 in general, visit our eCommerce landing page here. Feel free to contact us with any questions about our eCommerce development services today.