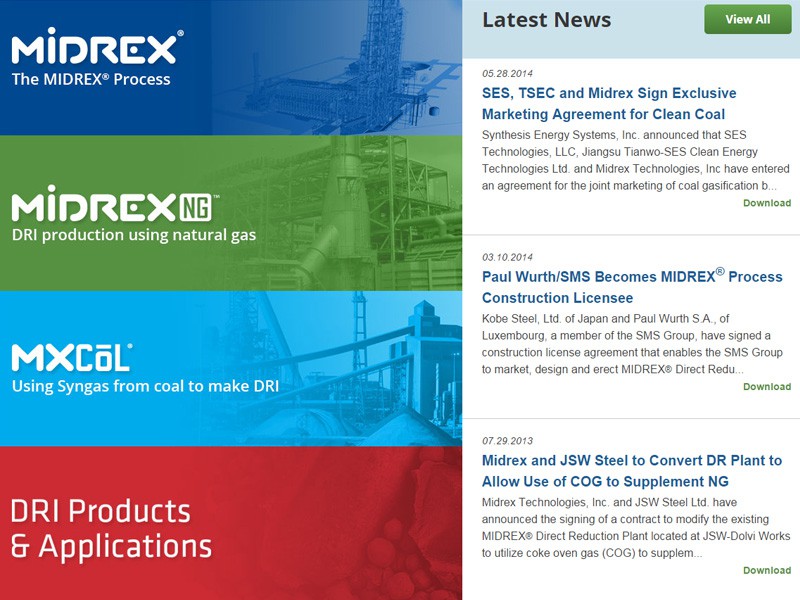 For more than 40 years, Midrex has provided reliable Direct Reduction Ironmaking technologies featuring outstanding economic value. They continue to develop innovative solutions for a wide range of iron ores, energy sources, operating conditions, and product applications.
It is this continual improvement that made the MIDREX® Process the world's leading technology for the direct reduction of iron ore. For more than two decades, MIDREX® Plants have produced 60 percent or more of the world's DRI each year and they continue to develop some of the industry's most efficient and successful technologies.
The new Midrex site features cutting edge responsive design with a robust content management system.
Some of the Midrex website features include; Responsive Design, Full Content Management System, Technical Papers, Process Technologies, Services, Brochures, Case Studies, News Releases and more.
Project components include:
Site Architecture
Responsive Design
Content Management System
Visit the site - www.midrex.com