Our Live Webinar with Google was a success

A couple of weeks ago, we hosted a Live Webinar right here in our office to provide insight on how paid search can benefit businesses of all sizes. Harshil Ved, an Agency Development Manager with Google, joined in on the discussion all the way from California.
Harshil began his discussion by explaining how everyday consumers have changed drastically. He describes this transition with this phrase: "We don't go online. We now live online." Because of this shift in behavior, it only makes sense that businesses change the way they target consumers.

Take a look at some of these quick stats.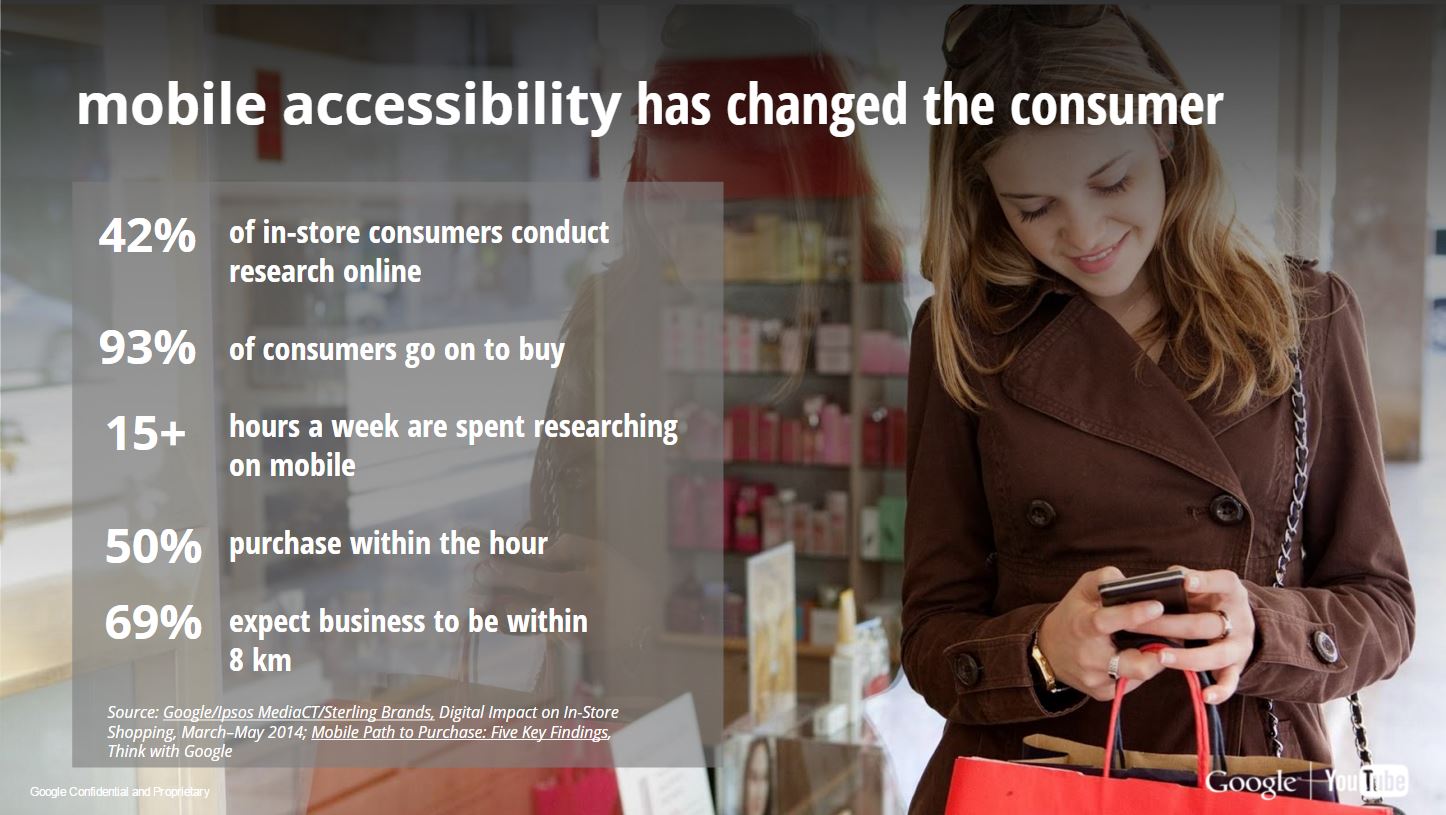 With the amount of users referencing online sources, businesses have no option but to increase their online appearance.

After Harshil spoke about the drastic change in consumer behavior, our Marketing Manager, Robbie Hodge presented some of our own client case studies. The clients we focused on were: Essex and Carolina Pottery.

Essex was made more visible to the race community through a comprehensive paid search campaign. Remarketing banners have also been used to increase brand exposure at a low cost per click to existing customers and site visitors.

Carolina Pottery uses paid placement through Google and Facebook to target the right audience. Unique bidding strategies are deployed to ensure we're obtaining relevant traffic while driving down our average cost per conversion.

Although paid search is a huge portion of our marketing strategy, we drive traffic your way through a number of other services. See just a couple listed below:

Bing Ads
Facebook Advertising
A/B Split Testing
Email Marketing
A big thank you to all those who attended our Live Webinar. We hope it provided some insight on the benefits of paid search and what it can do for your business. Were you unable to attend the webinar and are curious about how paid ads can help your business? Or are you interested in learning more about some of our other marketing services? Feel free to contact us.