Infrequently Asked Questions for Katelynn Barlowe, a senior full-stack developer at E-dreamz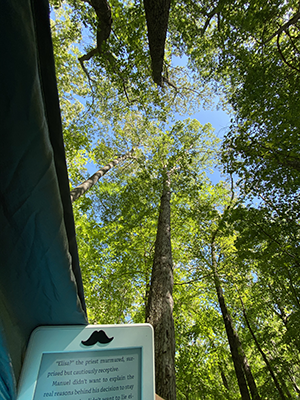 1. You're one of our slightly more-remote-than-everyone-else employees. How's life up in Lynchburg these days? 2020 has been quite the tumultuous year… is your part of our great nation weathering the storm?
Our town is not huge, so the virus is definitely not quite so rampaging here as in bigger metropolises. Our family has stayed a little more on the stricter side with quarantining. Thankfully, it's been a beautiful Spring weather-wise and we have a large property. This quarantine has been the season of us fully exploring and enjoying our yard/woods/creek. I bought an Eno-style hammock and I regret every moment before I bought it. I should've gotten one so long ago.
2. You're an E-dreamz long-termer (more than a decade). Looking back on where you started to where you are now, what are some of your favorite moments of E-dreamz days-gone-by?
I remember when I saw my first fully-responsive custom website design. My mind was blown. As any good web developer would do, I quickly pulled up the dev tools to figure out how the heck this was happening. I was enamored. I quickly read some tutorials then set to work making a responsive header for one of our existing sites. I showed it to Mike with a lot of trepidation (I was still fairly new to the company and am naturally shy). He quickly saw the benefits and began the process of changing up the way we sold and built mobile sites. This is a favorite memory because it makes me proud and reminds me to speak up!
3. Looking forward, what excites you most about our industry and your job in particular? Where do you see web development headed in the next few years?
I love making beautiful things. This is true in all areas of my life. I love web development because it marries beautiful graphic design with elegant backend programming. It's the perfect marriage of the right and left brain. I'm excited that as technologies continue to advance, the potential for creating even more beautiful and creative things will also advance. Barriers will continue to be removed. Things will only become more elegant and more streamlined.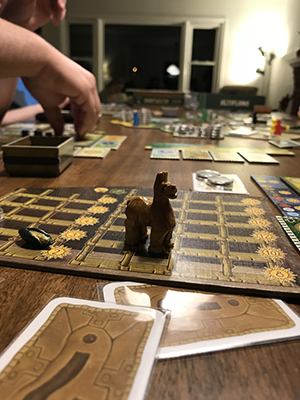 4. When not hard at work designing and building websites, how do you unwind in your spare time? Do you have any secret, embarrassing hobbies or habits you're willing to tell us about?
My not-so-secret hobby is definitely reading. I read about 6-10 books a month in all genres, mostly fiction though. I love talking about them and sharing reviews on social media. I'm in an online book club that's allowed me to discuss books in-depth in forums and connect over Zoom with people all over the world. It's been amazing to see the different perspectives and insights people bring. So if you're ever looking for a recommendation, I can hook you up!

I'm also really into photo editing and making custom photo books. Again, I love making beautiful things.

I also play a lot of table-top board games. We actually host a club (or we did pre-pandemic) that's open to anyone in our city who's interested in socializing and playing games. We've met some really awesome people through it! I'm definitely in it more for the people than the games - but the games are fun too.
5. You're a pretty family-oriented person - how are the kids and hubby doing these days? Any tips for juggling motherhood responsibilities and work-life?

I have the rare privilege of being able to work in my home while also having the kids home with full-time childcare. Because of this, my motherhood and work are not things to jungle but blend seamlessly one into the other. Being a mother influences how I see my work, and working influences how I parent my kids. I never turn one role off and the other on. My husband, Ben, also works from home full-time so we equally blend our parenting/work roles.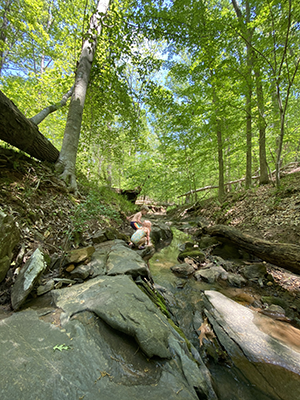 My older kids (4 and 5-year-olds) are getting to the wonderful stage of being able to play and imagine on their own. They both love being outside, which I love as well, so that's where you can find us if the weather is good. I think my personality is definitely going to thrive in mothering more independent children. Now we just have to get our 1-year-old up to speed.

BONUS: If aliens landed in your backyard and you were the first human they had contact with, what would your message be to them to try to convince them not to immediately death-ray all of mankind?
I would quickly grab my children - they're the purest examples of the love and joy that come with being fully human. Also, they're way more open and extroverted than I am. With all of the random neighbors they've forced me to meet, I think they would absolutely take aliens in stride (not that our neighbors are stranger than aliens..). They'd invite them in for ice cream and to play. So I guess what I'm saying is that I would delegate diplomacy to my progeny to those who are better at it.