Challenge
Eastwood Homes, one of the largest homebuilders in Virginia and the Carolinas, needed to increase their online presence and stay on top of their potential customer's minds in new and fresh ways beyond the standard search advertising campaigns and organic rankings. Eastwood Homes has been in the business of providing homes of exceptional quality at reasonable prices since 1977 and continues to build new communities and expand into new markets.

With the Carolinas booming with recent transplants, Eastwood Homes is looking to be at the forethought of new homebuyers by using strategic marketing efforts coupled with beautiful imagery.


Solution
Eastwood Homes tasked E-dreamz with creating beautiful remarketing ads that would follow website visitors around to the different sites that they visited after visiting a specific region's page on Eastwood's website. Not only did these ads need to look great, they also needed to perform extremely well. We started running campaigns for Eastwood Home's communities in and around Richmond, Virginia and after delivering a successful campaign, we added a campaign for their Raleigh, North Carolina.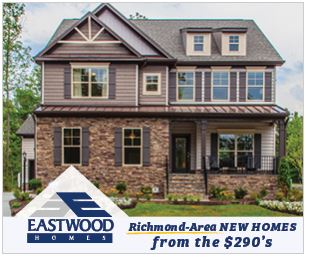 Result

Eastwood Homes is now able to market towards not just the homepage but also specific community pages of their website. After adding these campaigns a few months ago, not only has Eastwood Home's been able to stay at the top of mind when people are looking to purchase new homes, but more importantly we have seen traffic increase and leads and conversions increase. The Eastwood Homes remarketing ads all perform well above the industry average and are delivering great results for a top homebuilder.