Creating a custom website design, or eCommerce business that shows your customers exactly how great your business is and looks different than all the other websites, is a challenging task. There are a number of things that all homepages must have in order to engage and capture your audience with critical content. For eCommerce and lead generating sites, the homepage is a very important step in beginning the customer lead funnel.

Critical Content 'Must Haves' For Every Homepage | 10 Simple Steps
Critical Content, Step 1:
A Simple Headline: Describe what you do in a few words, this piece of critical content on the homepage is essential for the best CTR results because this is the very first description and impression of your business or or services.
Critical Content, Step 2:
Clear CTAs and Easy Navigation to Other Pages Within Site: What do you want your customers to do/to see/to know once they get to your site? Guide them using clear CTAs that are above the fold.
Critical Content, Step 3:
Descriptive But Concise List of Services/Product Groups: Show off what you have to offer with your critical content strategy, but save the details for the product pages (not the homepage).
Critical Content, Step 4:
Imagery (graphics / info-graph/ photos): Most people are visual - make your homepage 'critical content'capture consumers' attention and draw them in to learn more.
Critical Content, Step 5:
Content Offer: A newsletter signup/10% off your purchase - any way to draw them in and to continue to get in contact with them (and generate stronger leads), utilizing a seasonal or holiday hook coupon code can massively improve online sales.

Critical Content, Step 6:
Show off what you bring to the table: Why you? Why should your potential customers choose you? What makes you different than your competitor?
Critical Content, Step 7:
Awards/Certifications/Company Spotlights: Were you ranked a #1 destination? Was your business or product featured or mentioned on a high-value source? These are valuable items to acknowledge on your homepage - these show your audience that other credible sources value your products and services.
Critical Content, Step 8:
Client/Customer Testimonials/Reviews: Show off the great comments your clients or previous customers had to say - most potential customers look at reviews before purchasing or making decisions.
Critical Content, Step 9:
Contact Information (Address/Phone/Email): Make it visible and easy to find at the bottom of the homepage. If you're a business that receives a lot of phone calls, make that phone number bold, clearly visible and clickable at the top of your homepage.
Critical Content, Step 10:
Links to Social Profiles: Oftentimes considered a backup method of proof that you are who you say you are - these help your audience relate and connect to your business as well.
With all the critical content you must have on your homepage, keep in mind that most people who visit your site are not going to read every word that's in front of them. Keep the paragraphs of text short and focus more on shorter snippets of information, graphics, and images that really get the point across and that really sells what your business has to offer. Contact our award-winning eCommerce Agency to get started on your next website development project.

To show some of these items in action, we're using the website we built with our friends at Carolina Fitness Equipment.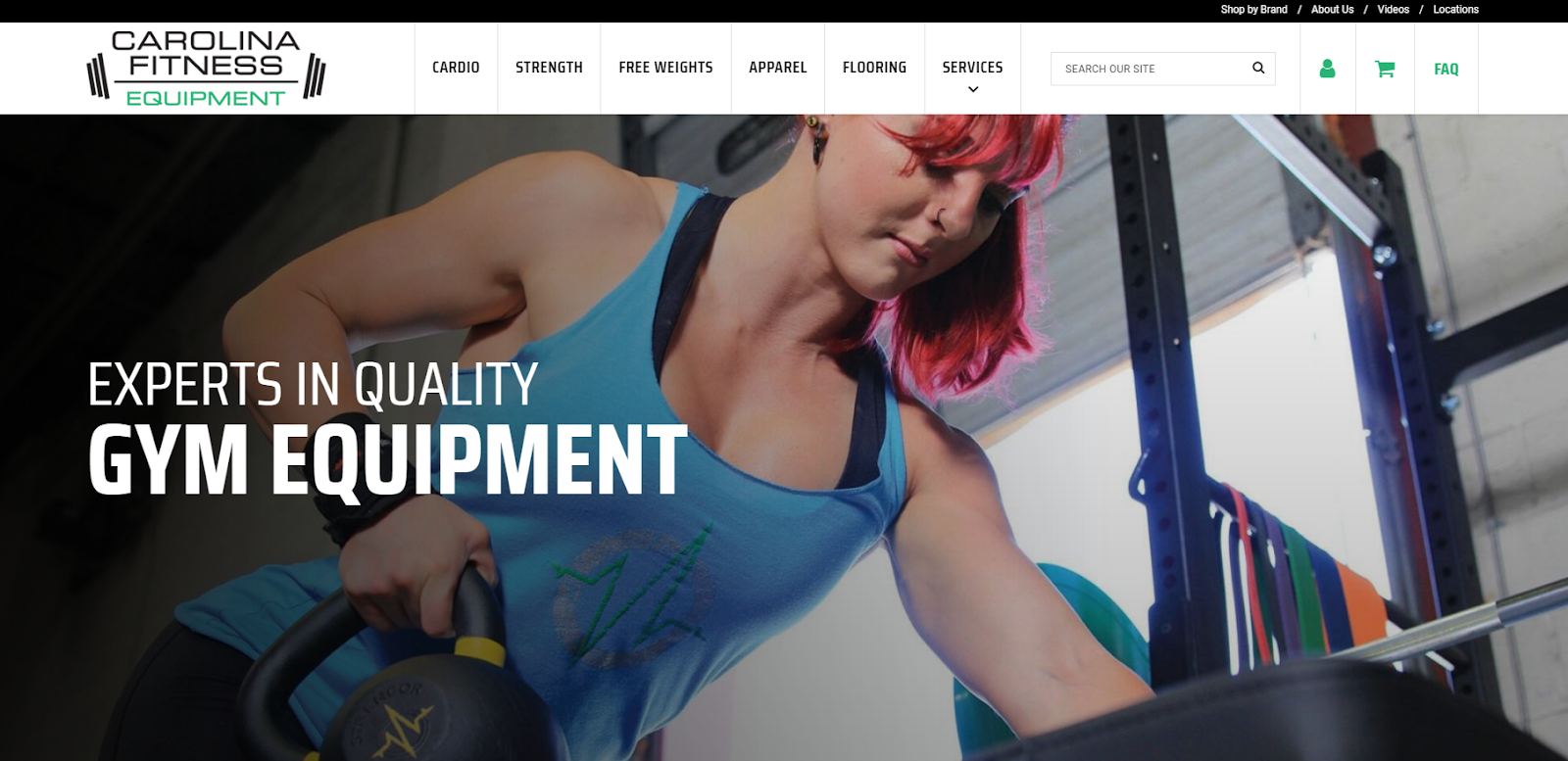 This is the top of the homepage for Carolina Fitness Equipment. Here, you can see a marketing panel that describes their business in a concise way. You can also see the navigation bar that lists the product groups, and quick links in the top navigation bar to learn more about them, view videos and see their locations. Everything is very clearly laid out and consumers can easily find what they're looking for.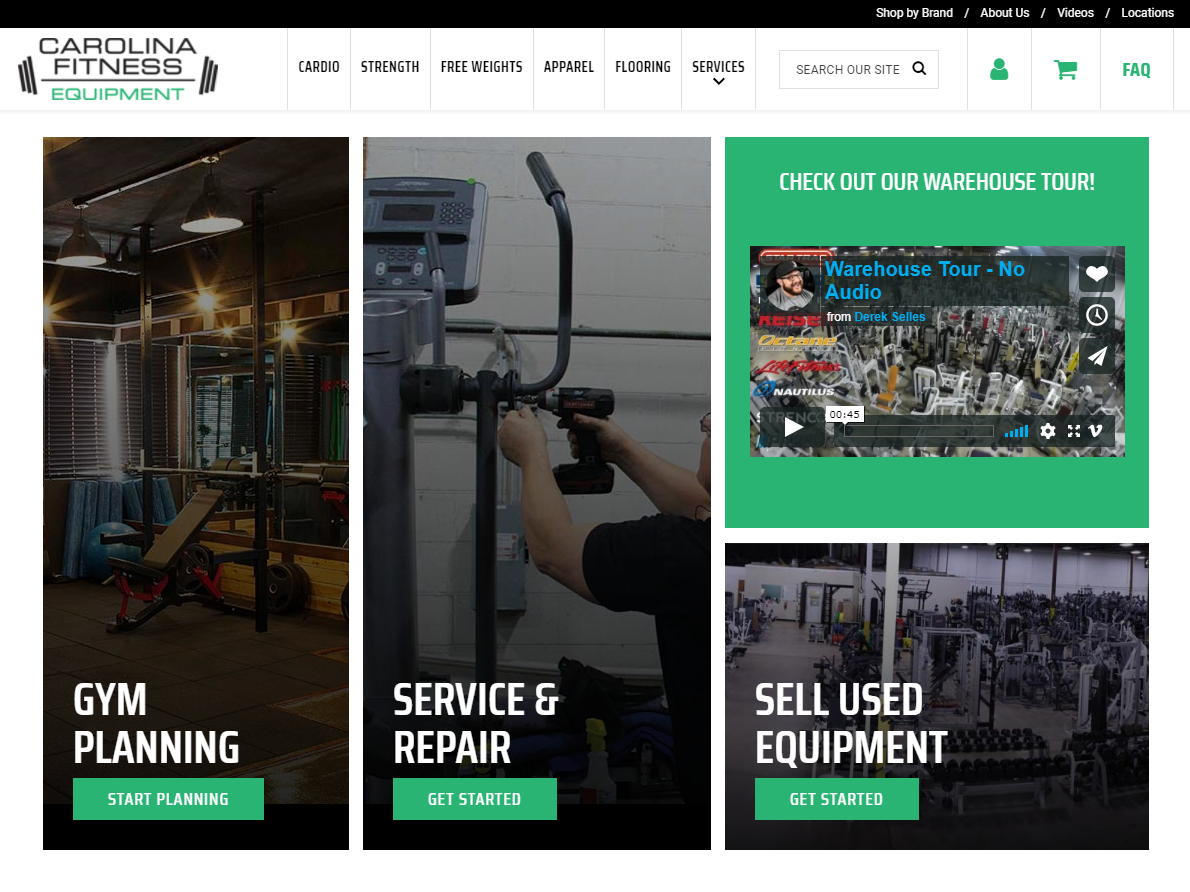 These panels describe some of the quality services that they provide in a concise way and that engage the visitor. Providing a video of the warehouse to show their audience what they have to offer is a great way to engage their audience without requiring much effort from them.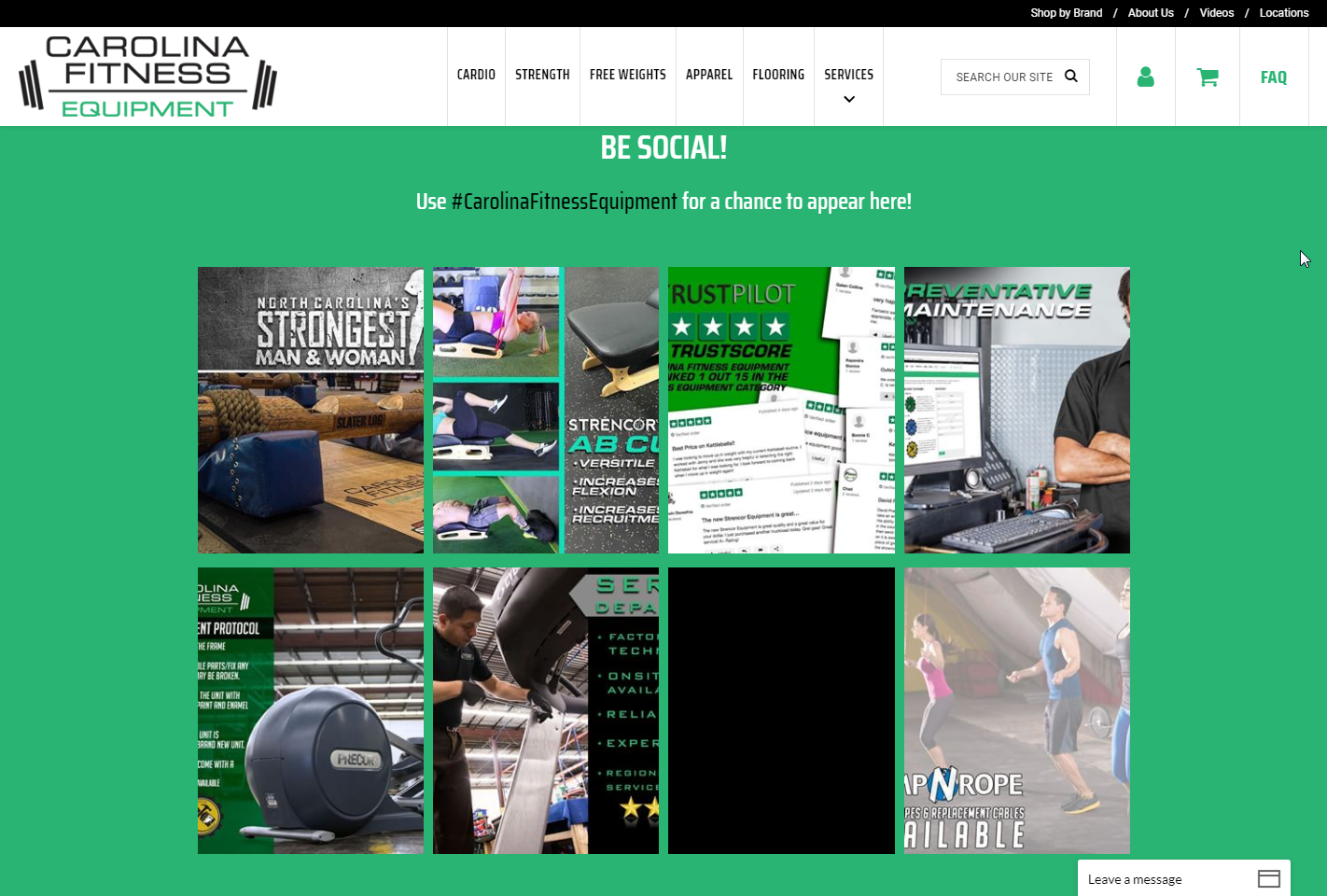 Carolina Fitness included their hashtags in order to engage with their customers further while also promoting their social pages.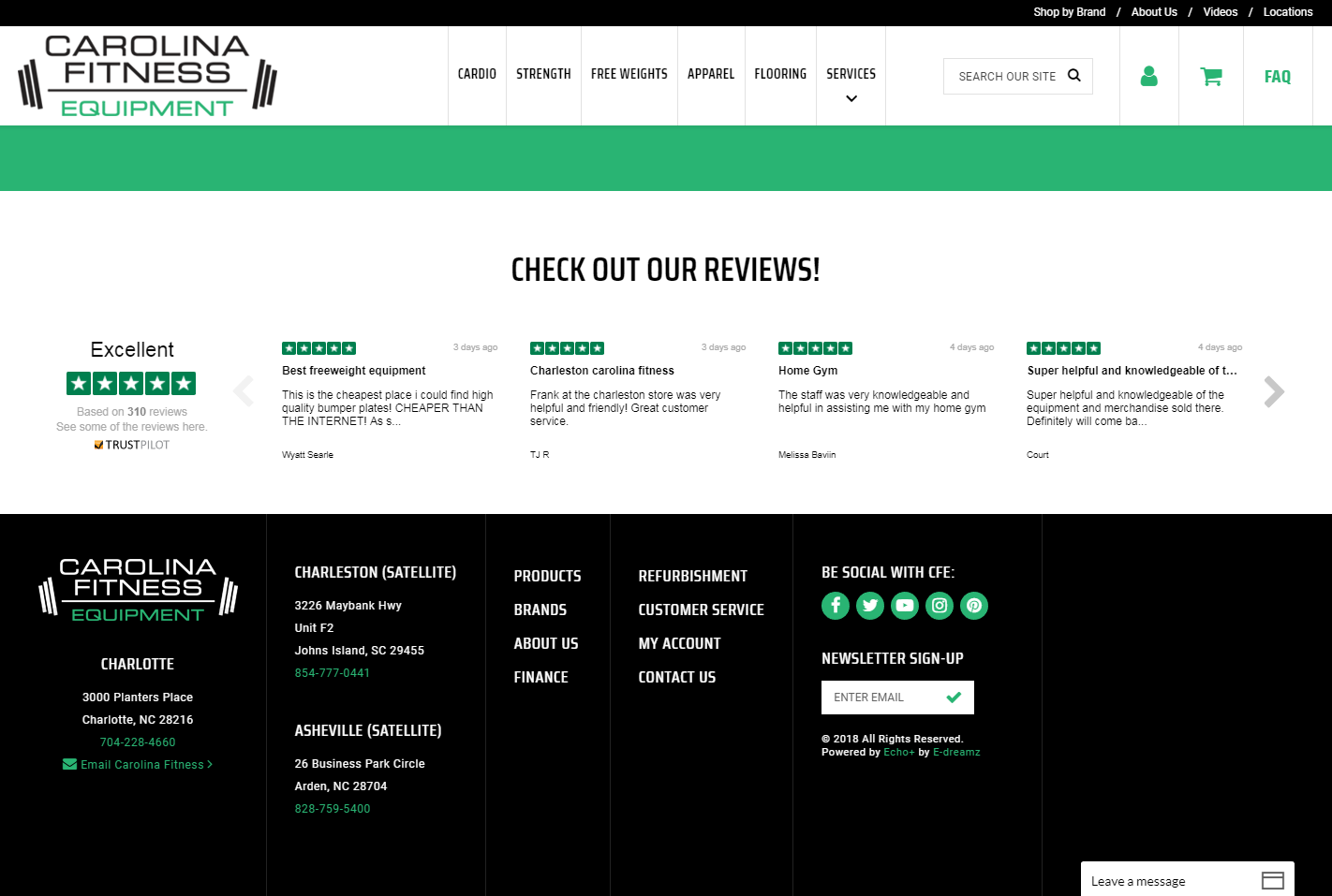 Lastly, they have some of their reviews listed at the bottom of the homepage. As mentioned before, many consumers look at reviews before making any kind of purchase. Having the reviews listed on the homepage is a great way to show potential customers that you are a trusted source and you have great products and services to offer.


Content is a very important part of SEO - it's crucial to have relevant and high-quality content on your homepage in order to be considered a valuable resource by Google or any other search engine. You want your audience to read what you have to say, but it's important to keep it light and easy to read. Other than making sure you have relevant and quality content, these tips can transform the way your audience engages with your brand and how your site performs organically.

For more info on eCommerce Marketing Strategies that drive conversions and online business growth, contact our multi-award winning eCommerce agency to get started today