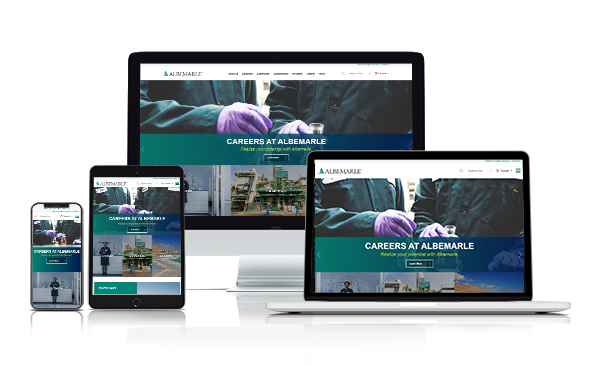 E-dreamz is the premier eCommerce Solutions Agency in the Carolina's.
We have nearly 20 years of experience producing B2B and B2C enterprise eCommerce solutions. We continually invest in our team, our tools and our technology to ensure we remain at the leading edge of eCommerce and corporate enterprise-level design & development. We are the best at what we do.
We have developed dozens of eCommerce sites throughout the years that have generated tens of millions of dollars in revenue. Using the Echo by E-dreamz platform our team builds and manages web properties from a proven framework for maximum speed, performance and security. Echo is a centrally hosted platform that allows for faster upgrades, managed security, dedicated hosting, improved speed and efficient ongoing support.
E-dreamz operates in a software-as-a-service model, providing continual ongoing support to the underlying code base of the Echo platform. This ensures that each site in our network remains operating at peak efficiency and with appropriate support for emerging online trends.
For user experience and engagement our solutions utilize the latest responsive design techniques and technology to produce the best mobile, tablet and browser display with a key focus on consumer usability to drive online sales. Proper digital marketing standards are built in to engage your audience and position your site for best results. Our digital marketing team works hand in hand with our designers and developers to make certain sites are optimized for enhanced conversions.
Along with eCommerce solutions, E-dreamz also develops custom websites and web applications targeted for lead generation, brand awareness and content heavy corporate sites.
With E-dreamz, you can be assured our digital solutions will be just as technologically sound as they are visually captivating, user-friendly and sales driven.