Professional Services
The Echo by E-dreamz website service platform can be configured and extended to support any type of industry or organization. Through an eye-catching custom design that matches your business's brand and identity, and with a fast, easy-to-use CMS that makes updating your photos and content a painless task, the Echo platform is primed to perform as the digital sales tool that every organization should expect of its website.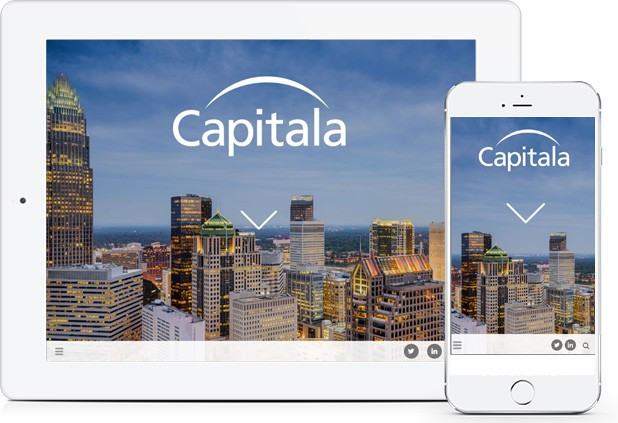 Capitala Group
The goal of every website, for any business, should be to generate leads. Whether that's prompting a phone call from a prospective client or guiding visitors to your live chat or web form, we develop a site navigation and content strategy that best positions your website to convey your key messaging and drive leads home to your business.
Our fast, simple Echo+ CMS makes updating the content on your website a cinch. With custom-configured, structured inputs for every section of your website, you'll know exactly where and how to replace images, update copy, or add relevant pages and links. And with the dedicate full-time support of the team at E-dreamz, your opportunities to grow and scale your website are limitless.
By running on our Echo service network, you'll never have to worry about hosting, servers, patches or routine software maintenance. We provide the peace of mind of a fully-managed web platform that offloads the technical requirements of web hosting so that you can focus on what matters for your business - your image, your brand and your content.