Custom Web Solutions for Financial Services, Law Offices, and Other Professional Groups
The Echo by E-dreamz website service platform is designed for top-tier businesses in any industry or organization who are looking to distinguish and differentiate themselves through a custom web experience. E-dreamz specializes in creating world-class designs, layouts and content management tools for professional services groups like financial advisors, investors, law offices, banks, business consultants and analysts. Matching the look of your website to your organization's identity and branding is critical. We build enterprise-quality websites that enhance and elevate the appearance and branding of our clients online.

If your current web experience doesn't adequately convey the sense of eliteness, capability and status that your business carries, let us help.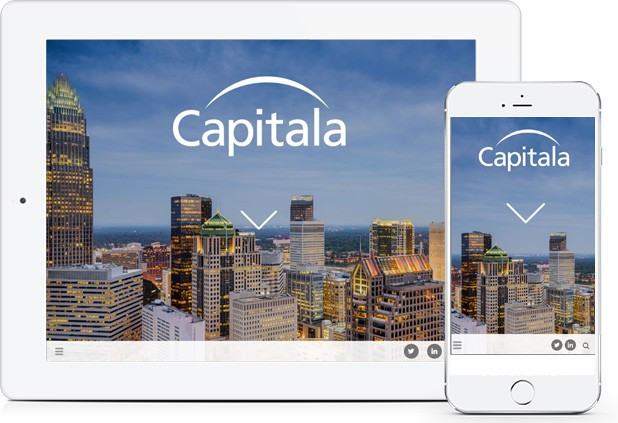 Capitala Group
E-dreamz uses no pre-made templates or layouts that lead to a cookie-cutter web experience. We start every project with a unique, custom look and feel that matches your businesses' branding and identity. We specialize in creating modern, eye-catching, award-winning designs that convey the appropriate sense of quality, capability, size and scale for our professional services clients.
Our fast, simple Echo CMS makes updating the content on your website a cinch. With custom-configured, structured inputs for every section of your website, you'll know exactly where and how to replace images, update copy, enter new team members or bios, or add relevant services pages and links. And with the dedicated full-time support of the team at E-dreamz, your opportunities to grow and scale your website are limitless.
Our Echo by E-dreamz CMS is a fast, easy and intuitive website administration platform. We pride ourselves on solving unique challenges and developing custom CMS tools designed specifically to meet the needs top-tier, content-rich enterpise websites. And through our Echo service network, we provide the peace of mind of a dedicated support staff, an easy to use CMS, and a fully-managed hosting service that offloads the technical requirements of web support so that you can focus on what matters for your business - your image, your brand and your content.