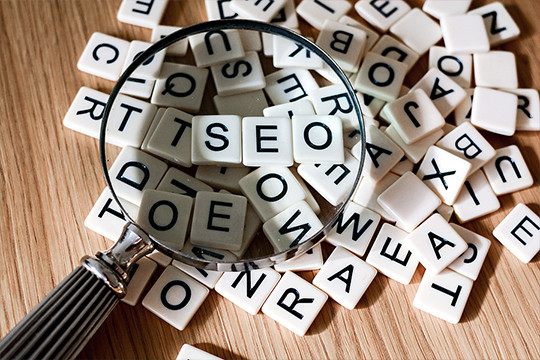 Simply having a business online isn't enough to get someone's attention in today's competitive climate. People browsing have the same amount of time but plenty more information and resources to scour through to get what they want.
Google processes over 3.5 billion searches on average per day according to internet live stats and the first page of Google's search results eat up 95% of web traffic. It's no wonder why so many companies starting out struggle to get their footing established online. SEO is a long term game and requires patience, determination, and the right practices but getting it right means your business' success.
With that being said, SEO is but one of many marketing strategies you should be using to gain traffic. Using SEO in conjunction with lead generation tactics, you can be sure to not only see an increase in traffic but the kind that will convert and become long time customers.
What is SEO? SEO Basics
SEO has been around for a couple of decades now and has evolved considerably from its infancy during the early days of the internet. The basics are now just a starting point, and you're going to have to get creative if you want to see more results.
When you optimize your website for SEO, pay attention to several key factors:
Keywords: This is standard, you're not going to get anywhere without targeting the right search terms for your type of business. Think of what your ideal customers will type into search engines to find your services. Optimize each page on your website for keywords related to your target audience's searches. Use tools like SemRush to find main and related keywords to sprinkle throughout your copy.
For example, if you are an SEO company then you'll want to target keywords like SEO services, digital marketing, SEO marketing agency, and so on. This can be applied to practically any business; however, use caution and sparingly spread the keywords in such a manner that reads well and doesn't sound forced.
Organization: Structure each page with semantically correct subheadings using H tags. Organize your site's URL structure to not only be easy for search engines to index but simple for any layman to find what they are looking for on your site.
Optimize local SEO: Your location is important to search engines and searchers. Make sure if you own a physical location that you're letting the internet know. Google my business is the standard but it goes further than that. Including location keywords from your area are crucial. Since we are a Charlotte-based business, most keywords include our location.
Use Structured data: Structured data is a way to send search engines the right information about your page.
Leverage Social Proof: Your business should have a presence on the social media platforms that make the most sense for your services. Engaging with your customers will deepen the relationship and help foster trust. Encourage your customers to leave feedback wherever they can. If someone leaves a positive review, show it off!
Images: Use alt text tags to incorporate your keywords and describe the images on the page. Take advantage of a CDN if possible.
Speed: Make sure your site loads as quickly as possible. Many factors go into this - image sizes, your website's code and even the content management system you use can affect your loading speeds.
Meta descriptions: Add keyword-rich meta descriptions that help users understand what each page is about. Keep them informative and focus on writing something that speaks to the kind of person you want clicking on your search result.
This is the skeleton of a solid SEO strategy, but it'll help you improve lead generation when taking the next steps into account.
What Is Organic Lead Generation? What Are SEO Leads?
Organic traffic is "earned" traffic. This means it's traffic acquired through non-paid, pure search engine results. Lead generation is any method used on your site to capture leads or possible customers that are likely to convert. The goal with lead generation is to imagine all of your site's visitors as potential customers on the "buyer's journey" and funnel them through various activities depending on which stage of interaction they are in with your business.
Lead generation aims to squeeze your traffic down to the most qualified people that will benefit most from your services and stay on as long time customers. Gaining these leads organically saves your business money, and helps cement your footprint in the chaotic space that is the internet.
The goal of organic lead generation is to attract organic search engine traffic, then convert visitors on your offer through a landing page.
This is a blog post from popular digital marketer Neil Patel. Notice how there is a CTA above the fold, it's non-intrusive and will stick around whether you decide to click or not.
Many sites will lead customers to a blog post on their site and then show a pop up with a clear CTA intended to capture some form of information with the intention to use that information for future follow up and remarketing.
This is the essence of organic lead generation. Using various forms of content & inbound marketing to get some form of contact information from your potential customers.
Why bother when paid traffic is so much quicker?
While paid traffic may net your business faster results, the conversions aren't always likely and can cost you thousands of dollars that you could have spent elsewhere growing and establishing your brand. In 2019, roughly 25.8 percent of internet users were blocking advertising on their connected devices; 70-80% of searchers also report ignoring paid ads in search results. Needless to say, your reach is far more limited than you think it is.
First and foremost you want to start by knowing your target audience. Get into their head and figure out what the person that would benefit from your services would like to see from your business before deciding you're the right company for them. If you have a decent following on social media, try running a poll or ask questions to gauge what they want to see most from you, the customer knows best!
Use Lead Magnets
Lead magnets are pieces of content that you give to your site's visitors for free in exchange for information of theirs. The piece of content will vary depending on the type of customer you are attracting for your business but there are many common lead magnets that are used by many companies.
E-books
Webinars
Free crash courses
Templates
Printable PDFs or Infographics
Content Upgrades
And these are just scratching the surface, there are endless types of free content you can entice your visitors with, after all, you know them best.
Pair Your on-page Content with a Lead Magnet
Using a blog post or landing page optimized for search engines to attract visitors and then keep them around with a nice offer will keep them coming back. Make the lead magnet complementary to the content they are reading, such as offering a free printable infographic on identifying types of fish for a blog post about catching varied fishes.
Write your headlines to be enticing
Including numbers or commonly searched questions within the headline and title greatly increases CTR. Just make sure the content matches what the headline says or you'll see an increase in bounce rate.
Use your Social Media for SEO Lead Generation
Social Media is another form of organic lead generation. When you have someone follow your business' profile, they are willing to engage with your business and your business' content, use this power wisely.
You can often post a link that will lead people to a landing page. If you just wrote and published a blog post you think would be informative, announce it on your social media and offer your lead magnet along with it.
The goal is to always get a way to reach out to the potential customer for follow up, never be satisfied with traffic alone.
Conclusion
SEO Lead Generation is an effective way to gain customers that are more likely to convert. Leveraging every form of earned/free traffic to win the potential customer's attention is integral to your inbound marketing strategy.
Although far from being a quick solution, if you are wise enough to invest time and effort into optimizing your website for search engines, you will undoubtedly notice an increase in your leads.
When you focus on developing content of higher quality, optimize your website and use other top SEO lead generation strategies, you will start building an organic system that keeps your sales pipeline filled with quality leads and ultimately grows your revenue.
Need some help in establishing your ideal marketing strategy? Schedule a time to speak with a member of our team to get you started in growing your business.
E-dreamz is an industry-leading web design and digital marketing agency in Charlotte NC specializing in eCommerce development services.