E-dreamz is Charlotte's premier eCommerce Website Design Agency.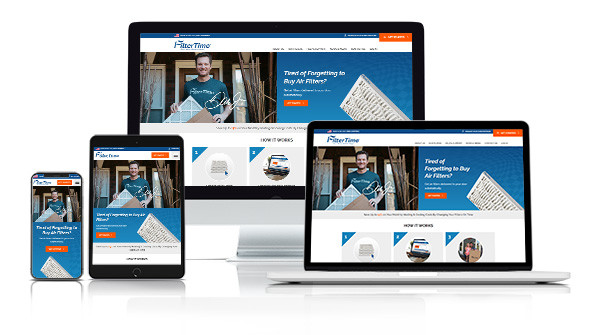 Throughout our 20 year history, our eCommerce websites have generated tens of millions of dollars in revenue for Charlotte area businesses. With a focus on B2B and B2C enterprise eCommerce development solutions, we continually invest in our team, our tools and our technology to ensure we remain at the leading edge of eCommerce web design, development & support.
To meet the demanding needs of top-tier, enterprise-level eCommerce businesses, we developed our own proprietary Echo by E-dreamz website CMS. We offer true custom eCommerce development, creating spec-built web applications that are designed, tuned, and optimized to meet the unique needs of high-volume, high-complexity online stores that require custom integrations with other software systems. Our custom-development capabilities are the backbone of our top-end eCommerce digital services.
We do zero outsourcing and hang our hat on the talent, professionalism, and capability of our people. Every site we develop is fully-managed, in-house, by our own team.
And with experience in nearly every major industry, our results-focused SEO marketing team has the knowledge, skill, and determination to drive growth for your business. Contact E-dreamz today to start your digital success.

---
Commission-Based eCommerce Partnerships
Through our unique "Pay for Performance" commission-based partnership model, we work with both established eCommerce businesses and upstart companies to provide a full suite of digital marketing, development, and ongoing support services at a low cost of entry. Our job and mission is to effectively implement the very best-in-class digital strategies and tactics to drive transactions, build your brand, and set a path for future brand growth and online sales opportunities. E-dreamz takes the responsibility off your plate by being your complete online conversion team, bringing you measurable results that are only paid for if delivered. With the E-dreamz Pay for Performance partnership program, the client and vendor are mutually incentivized for results. Contact E-dreamz today to start your parternship.
---
E-dreamz builds and manages eCommerce and top-tier Lead Generation web properties exclusively through our own proprietary Echo website platform. Every site is custom built, tuned and managed for maximum speed, performance and security. We operate in a software-as-a-service model, providing continual ongoing support to the underlying code base of our websites to ensure that each site in our network remains operating at peak efficiency and with appropriate support for emerging online trends.