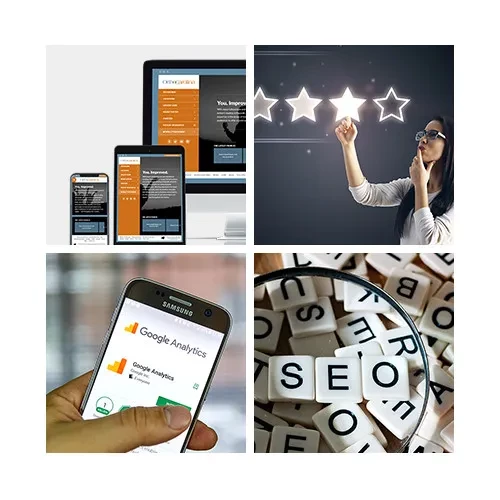 We don't sell websites; we form partnerships.
At E-dreamz, our goal is to form a true partnership with your business to handle all technical aspects of your website needs. We provide fully-managed website design, development, marketing, consultation and technical support. We tailor our technology and service solutions to each individual client, ensuring the level of support is appropriate for your needs, goals, and budget. With support options ranging from dedicated monthly full-service retainers to ad-hoc website maintenance agreements, we can be the partner that provides your business with confidence and peace of mind that your website is in the right hands.
We specialize in managing eCommerce solutions built using the Shopify platform. If you currently run an online store through Shopify, or are looking to build a new eCommerce website with Shopify, E-dreamz can deliver the solutions you need to elevate your business to the next level. Where custom solutions are need, we leverage our own Echo by E-dreamz website CMS, a fully-custom, spec-built eCommerce engine that provides enterprise-level businesses with a fully extendable platform that can meet any unique or complex website needs.
We offer the same quality of support and ongoing marketing or retainer services regardless of the website framework. Our goal is to help your business choose, build, optimize and support the right eCommerce framework to meet your needs.
Do you have an existing Shopify website and are in need of the level of high quality development, strategy and technical support that an agency like E-dreamz can provide? Contact us today to learn about our Shopify migration and transition options. We will audit your existing Shopify solution to develop a transition plan that will allow us to seamlessly assume support for your Shopify website. Through either ad-hoc help desk support or via prioritized monthly retainer partnerships, we provide enterprise-level ongoing maintenance, enhancements, marketing and technical support services to all of our Shopify-powered clients.