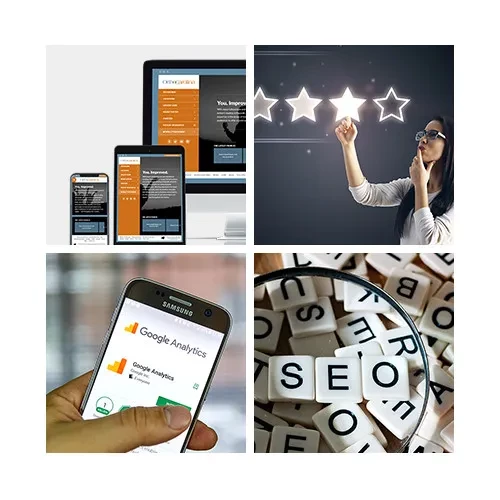 We don't sell websites⁠ — We form partnerships.
At E-dreamz, our goal is to form a true partnership with your business to handle all technical aspects of your website needs. We provide fully-managed website hosting and ongoing support. We tailor our technology and service solutions to each individual client, ensuring the level of support is appropriate for your needs, goals, and budget. With support options ranging from dedicated monthly full-service retainers to ad-hoc website maintenance agreements, we can be the partner that provides your business with confidence and peace of mind that your website is in the right hands.
Through our custom Echo by E-dreamz website CMS, we operate in a software-as-a-service model, providing continual ongoing support to the underlying code base of the Echo platform. This guarantees that each of the websites in our network remains operating at peak efficiency and with appropriate future-proof support for emerging online trends. The fully-custom, spec-built nature of Echo makes it an ideal fit for enterprise-level businesses that a unique or complex website needs.
Where a lighter weight, accelerated-development solution is a better fit, E-dreamz utilizes pre-built web development tools like Wordpress to offer lower-cost, high-performing options to mid-tier businesses. We offer the same quality of support and ongoing marketing or retainer services regardless of the website framework.
Through our proprietary Echo by E-dreamz CMS, we offer a SaaS website solution that delivers an enterprise-level quality of technology and support for top-tier business that require a custom, high-end website strategy. Every site in our Echo network enjoys the benefits of ongoing dot-version code releases to keep every Echo website up to date, ensuring competitive advantage and support for emerging trends.