Our SEO services ensure your site is optimized and positioned for maximum growth.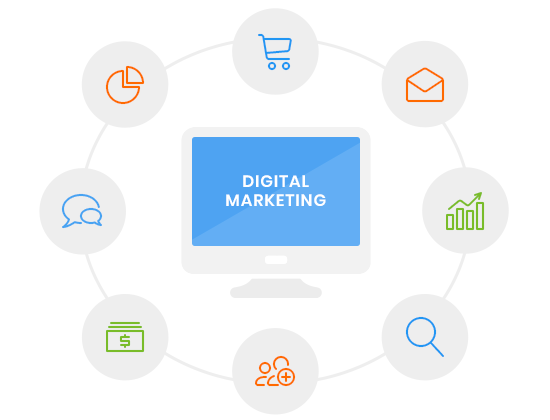 At E-dreamz, our digital marketing experience and expertise is rooted in a rock-solid SEO foundation. Our marketing strategy centers around maximizing the search potential of your site's content, providing data-driven recommendations for targeted keywords and areas of opportunity, and providing continual site-health maintenance to ensure your website remains as competitive and high-ranking as possible.

Data-Driven Decision Making
E-dreamz is focused on data-driven decisions. By tracking and analyzing visitor data, competitor activities, and target markets, we're able to identify the behaviors and opportunities that drive customer action.
Keyword research and competitor analysis are essential to targeting your customers in the right way and at the right time. Our data analysis tools help us provide you with the information you need to make informed, impactful decisions for your business.
Technical SEO

Much of modern SEO is highly technical in nature. Whether it's clean-up activities like redirects, canonicals or mobile friendliness, or deeper level technical SEO like targeted keywords, schema markup and structured data, our team of SEO-focused marketers, developers and strategists have the knowledge and skills to code your web pages properly for maximum SEO benefit and in accordance with Google's page-ranking evaluations.
Detailed Analytic Reporting
E-dreamz support-oriented monthly retainer services are about more than just site health and search engine optimization. Our goal is augment your digital marketing team by providing routine deep-level analytic reporting that provides you with the information needed to make smart decisions around how you structure your marketing campaigns. We tailor our monthly reports to provide exactly the data you need to see in the way you need to see it.

---
Commission-Based Partnerships for eCommerce Clients
Through our unique "Pay for Performance" commission-based partnership model, we work with both established eCommerce businesses and upstart companies to provide a full suite of digital marketing, development, and ongoing support services at a low cost of entry. Our job and mission is to effectively implement the very best-in-class digital strategies and tactics to drive transactions, build your brand, and set a path for future brand growth and online sales opportunities. E-dreamz takes the responsibility off your plate by being your complete online conversion team, bringing you measurable results that are only paid for if delivered. With the E-dreamz Pay for Performance partnership program, the client and vendor are mutually incentivized for results. Contact E-dreamz today to start your partnernship.
---
Search Engine Optimization (SEO) is the foundation of every marketing plan. At E-dreamz, SEO is our primary and most powerful, long-term growth tactic for any site. Through on-page optimizations, schema, local business listings, external backlinking and other technical SEO efforts, we optimize all aspects of a website to increase visibility and traffic from search engines. And through our detailed, transparent reporting, we can show the results of our SEO efforts in meaningful, easy to digest terms. Learn More...