E-dreamz is the Southeast's premier eCommerce Website Design Agency.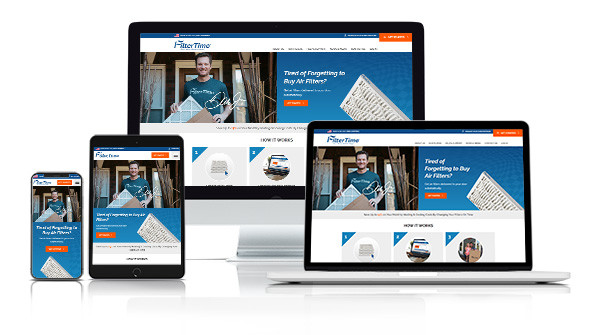 Throughout our more than 20+ year history, our eCommerce websites have generated tens of millions of dollars in revenue for our valued clients and partners. With a focus on B2B and B2C enterprise eCommerce development solutions, we continually invest in our team, our tools and our technology to ensure we remain at the leading edge of eCommerce web design, development & support.
Leveraging the Shopify platform, our expert team of eCommerce specialists will help you develop a top performance eCommerce website and growth strategy that either brings your products to market in a fast, competitive way, or helps your established brand take the next step toward achieving your business goals.
Where the needs of larger enterprise eCommerce operations are not adequately met with the tools available through Shopify, we offer true custom eCommerce development, creating spec-built web applications that are designed, tuned, and optimized to meet the unique needs of high-volume, high-complexity online stores. Our custom-development capabilities are the backbone of our top-end eCommerce digital services.
Regardless of your company's size, sales targets, or market, E-dreamz can develop an eCommerce solution that supports your unique workflows and drives sales and revenue for your business. And through our monthly support retainers, our team can help you continually improve your tools and processes to build value for your organization.
Receive a Free Quote on Your New eCommerce Website Project.
---
Customized Storefronts

Whether the starting point is a proven theme or template or you prefer something truly custom and unique, our creative team will help you develop a look and feel that fits your budget & timeline, while also aligning with your branding and reinforcing your business' identity.
Mobile-First Designs

Every website we develop adopts a mobile-first mentality that extends beyond mere responsive design or user experience. We are page optimization experts who will critically design and develop fast, optimized, intuitive pages that work as well on phones and tablets as they do on laptops and desktop machines.
User Experience

We are experts at modern UX and know how to structure pages, content, navigation flows, and engagement prompts to ensure a fast, effective and intuitive experience for all visitors to your site that helps them find the products and services of most interest and guides them through the appropriate purchase or conversion processes.
Simple Content Management

Whether it's using the standard Shopify backend, or via custom-developed apps and extensions, our development team will ensure you have a CMS that offers full control over your pages, content, images & documents, and your product & sales data.
Conversion Optimization

Our optimization experts will analyze your website's unique customer flow and make adjustments to best optimize the user experience to promote engagement, conversions and sales.
Custom Modules & Integrations

Where out of the box features or available plugins can't meet all your needs, our custom development team can scratch build any necessary components, features, extensions or integrations to ensure your ecommerce solution solves all of your business' sales, administration and fulfillment challenges.
---
Commission-Based eCommerce Partnerships
Through our unique "Pay for Performance" commission-based partnership model, we work with both established eCommerce businesses and upstart companies to provide a full suite of digital marketing, development, and ongoing support services at a low cost of entry. Our job and mission is to effectively implement the very best-in-class digital strategies and tactics to drive transactions, build your brand, and set a path for future brand growth and online sales opportunities. E-dreamz takes the responsibility off your plate by being your complete online conversion team, bringing you measurable results that are only paid for if delivered. With the E-dreamz Pay for Performance partnership program, the client and vendor are mutually incentivized for results. Contact E-dreamz today to start your parternship.
---
ECOMMERCE INTEGRATIONS
Payment Providers
Shipping Solutions
Marketing & Email Tools
CRMs
---
Through both the Shopify platform and our custom ecommerce solutions, we can integrate nearly any secure payment processing gateways - including PayPal, Stripe, Authorize.net, HostedPCI, Square, Heartland Payment Systems, and more.