Security - Longevity - Performance. Echo by E-dreamz is our partnership web platform. Echo is a top-end, custom website engine designed for enterprise level businesses that value security, performance, and the partnership of a digital support vendor. Echo was carefully planned, crafted and developed by the team of top developers and architects at E-dreamz, Inc. As a fully custom platform that doesn't leverage any open or community sourced code, Echo is inherently free of the known security exploits and performance drains that come with open sourced websites. With packages for healthcare, ecommerce, enterprise corporate, and professional services clients, we can provide a content management feature set that allows for easy updates to all content on your website. Provided as a Software-as-a-Service (SaaS) model, Echo is continually patched, updated and enhanced to ensure that the engine powering your website is "future proof" and will never reach end of life or run into challenges with versioning, conflicts or upgrade paths. And through our monthly support retainers, you will have the full team of experts at E-dreamz operating as a digital extension of your administrative, marketing and IT team to provide ongoing support, design, enhancement and strategy for your website.
---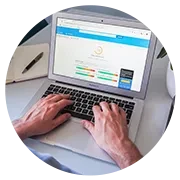 Speed & Marketability

The most noticeable advantage of Echo when compared to other web frameworks is its speed. Echo is fast. The code is lightweight and optimized. Every feature is designed to work in concert with every other feature to create a total web solution that runs at blazing speed and can process large volumes of data quickly. And with Google's increasing emphasis on page-speed as a factor in search engine ranking, having the fastest-loading pages possible is critical for your website's overall marketability.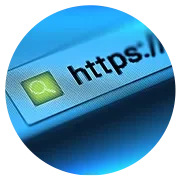 Security & Reliability

Leveraging no 3rd party extensions or pre-built utilities, Echo is an entirely self-contained, custom-written framework that employs multiple levels of modern web security. Through real-time monitoring, threat-detection, and security analysis, our sys administration team is fast to respond to any potential threats. And since Echo is entirely built, managed and supported by the team of architects and engineers at E-dreamz, Inc., it will forever receive routine patches, security updates, and functional enhancements that are rolled out in a timely and seamless manner to all of our websites.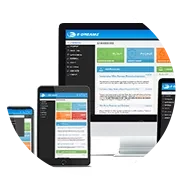 Custom CMS Components

The Echo framework is secured and established, but your individual website's look and feel is wide open. Every Echo website project begins with an evaluation of your business's needs. Where our standard themes and packages of CMS features don't provide everything your organization requires, our team of designers and developers can custom-develop any necessary front-end layouts and supporting backend CMS controls to meet the specific content needs of the pages, sections and features your website requires.
---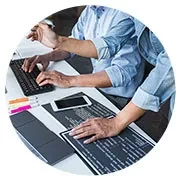 Personal, Hands-on Support

At E-dreamz, we don't "sell websites"... we form partnerships. You're contracting with a premier digital agency that will design, build, host and support your website for the duration of your relationship with us. We staff a full team of account managers, project managers, business analysts, programmers, user experience developers, system administrators, and internet marketers who will be an extension of your own marketing or administrative team. Our people are our product; Echo is the tool we use to help your organization succeed and grow online.