Paid Media & Technical SEO Specialists
E-dreamz is one of the longest running digital marketing firms in the Carolinas. Our marketing focus is simple: optimization. Our services in digital marketing optimization fall into two major buckets: paid ad management and technical SEO.
Our paid ad managers are certified experts in strategizing, establishing, monitoring, adjusting and optimizing pay per click campaigns through Google Ads and all major social medial paid ad platforms. We continually adjust your campaigns daily, weekly or monthly to maximum your ad spend budget, continually improve click-through rates, cost per click, conversions and ROI on your ad dollars. And through our monthly reporting, you'll always know exactly how your campaigns are performing and impacting your bottom line.
And no ad campaign is successful without a well performing website landing page to convert the visitors driven by your ads. Our technical SEO team will ensure your website has the technical foundation to rank as well as possible for search engines for any given focused keywords, topics or services. We continually optimize page speed, mobile friendliness, site health, and your website's keyword focused content to maintain a solid technical SEO footprint.

We provide our marketing services through blended, retainer-based partnerships. It is our goal to operate as a true partner for your business, either in a support role to work under the guidance of your own internal marketing team, or as a proactive and autonomous digital extension of your brand. Through the flexibility of monthly retainer partnerships, we can adjust our focus, energy and efforts to provide services with a priority on the tactics that will be of the maximum value to your business.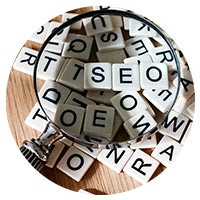 In order to rank well on Google and other search engines, your website must meet the thresholds for speed, usability, mobile friendliness, and content optimization. E-dreamz's Technical SEO team provides solutions to ensure your website remains technical sound and positioned to rank as well as possible. And through our data-driven analytical SEO services, we can help you target the topics, keywords and content intent that will yield the greatest organic growth for your brand.