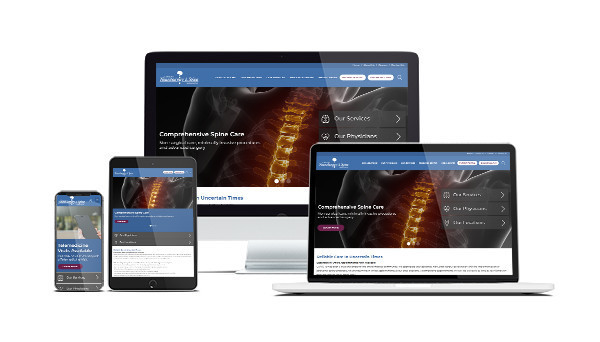 Your website is critical for establishing your brand and gaining the trust of your customers. Creating, or redesigning, your website involves several key areas including your Content Management System (CMS) :
Where will you host your website that will allow you to grow your website in the long run?
WordPress can be built in two ways: either you purchase a host yourself by downloading the CMS from wordpress.org, or you host it with wordpress.com.
WordPress.com allows you to not worry about the set up too much, and you pay a fee to use your website. You don't have complete freedom to use any design, and certain plugins are not compatible hosting it with Wordpress.com. Depending on how much you pay per month, you are allowed to use different features but you still don't have complete freedom on how your website will look. You have to settle for cookie cutter themes and design features.
E-dreamz Website Hosting
Hosting independently with E-dreamz means you're in control of the look, capabilities, and performance. Your website is secured, monitored and security updates are applied to protect your web performance.

What do you want to do with your website?
Your healthcare website can be informational, meant to influence patients through awareness; offer your services where patients can reserve appointments; sell medical products through e-commerce; or a combination of all.
For e-commerce sites, WordPress.com requires you to set up the payment processor integration and manage every aspect of supporting your paying customers' transactions. In addition, you're required to pay the transaction fees to the processor you chose and a fee to WordPress.com based on your revenue, which can range from 2% to 8%. E-dreamz doesn't collect any additional payment processing fees. We support your success of your website rather than add on additional fees.
Do you know how to manage a website, or have staff to do so?
Managing a WordPress website effectively requires knowledge of HTML, JavaScript, PHP, SEO, and some form of photo editing application such as Photoshop. To have a presentable website that will impress existing and potential patients, your website must load fast on a mobile device, gain patient trust through high-quality usability and informative pages, and be useful where it can be considered an asset to patients. In addition, WordPress websites use plugins and themes that require separate support when they become incompatible with core site updates. The website should be able to grow with your medical practice, rather than hold your practice back due to technical errors.
At E-dreamz, we nurture and structure your website's potential so that you can grow your content and website services without the need to add a 3rd party plugin to your site that wasn't built specifically for your site. Any web development we do for your practice, we also fix it free of charge.
Will my website perform for me?
WordPress doesn't come with caching features automatically that will generate a good Google Pagespeed score. Accomplishing this requires additional 3rd party plugins to cache, minify, and update sections of your code. Not every plugin will work with your website. Some may actually break your site on installation or update.
SEO updates such as Yoast is a 3rd party plugin. Image caching, CDN synchronization, and Image Processing are also separate plugins. Each is built for mass consumption, not specifically for your site. How they perform for your site is up to your staff's level of skill to constantly maintain these outside services.
E-dreamz custom healthcare websites are built with these features to work when your website is launched. Optimizing our own code for SEO benefits is lightyears easier than learning and updating different developer codes for certain plugins.
Thinking long term in 5-10 years, how many 3rd party WordPress plugins will continue to be working compared to the capabilities of your custom website that's built to sustain your business efforts?