Our SEO services ensure your site is optimized and positioned for maximum growth.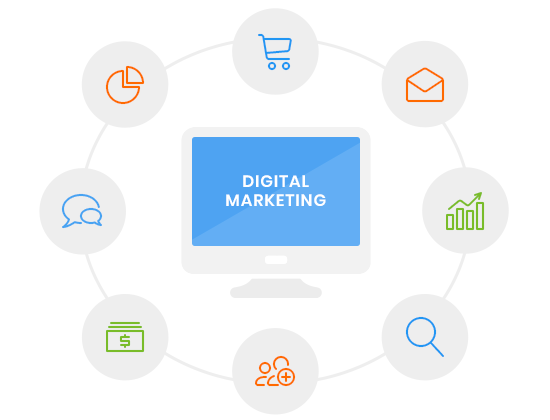 At E-dreamz, our digital marketing experience and expertise is rooted in a rock-solid SEO foundation. Our marketing strategy centers around maximizing the search potential of your site's content, providing data-driven recommendations for targeted keywords and areas of opportunity, and providing continual site-health maintenance to ensure your website remains as competitive and high-ranking as possible.

Data-Driven Decision Making
E-dreamz is focused on data-driven decisions. By tracking and analyzing visitor data, competitor activities, and target markets, we're able to identify the behaviors and opportunities that drive customer action.
Keyword research and competitor analysis are essential to targeting your customers in the right way and at the right time. Our data analysis tools help us provide you with the information you need to make informed, impactful decisions for your business.
Technical Expertise

Much of modern SEO is highly technical in nature. Whether it's clean-up activities like redirects, canonicals or mobile friendliness, or deeper level technical SEO like targeted keywords, schema markup and structured data, our team of SEO-focused marketers, developers and strategists have the knowledge and skills to code your web pages properly for maximum SEO benefit and in accordance with Google's page-ranking evaluations.
Detailed Analytic Reporting
E-dreamz support-oriented monthly retainer services are about more than just site health and search engine optimization. Our goal is augment your digital marketing team by providing routine deep-level analytic reporting that provides you with the information needed to make smart decisions around how you structure your marketing campaigns. We tailor our monthly reports to provide exactly the data you need to see in the way you need to see it.

Technical SEO Services | Cross-Team Support for Success
Technical SEO has become one of the most important ranking factors in Google and other search engines. The main focus of Technical SEO is on the crawling and indexing of website pages.


Our team of SEO experts and SEO copy-writing Content Marketers are in-house and we are able to target the entire list of Google Ranking factors from both sides of the equation by utilizing our in-house team of full-stack web developers as well. One team. One solution.

---
Google Web Vitals Optimization
Schema/Structured Data Markup & Optimization
Site Health Monitoring
Meta Data Optimization for Newly Generated Content
UX Audit/Optimization
Mobile Responsiveness Audit/Optimization
Backlink Monitoring
XML Sitemap Generation and Submission