November 16, 2016
Windows 10 And What It Means For Internet Marketing
If you own a PC you probably remember when Windows 10 annoyed you about upgrading... I mean was made available as a free upgrade. After being on the market for a year - and after a lot glitches being fixed - the operating system is starting to find a more favorable disposition within the tech industry.

What many people didn't realize at the time was the effect that Windows 10 would have on digital and internet marketing as a whole. Let's take a look at a few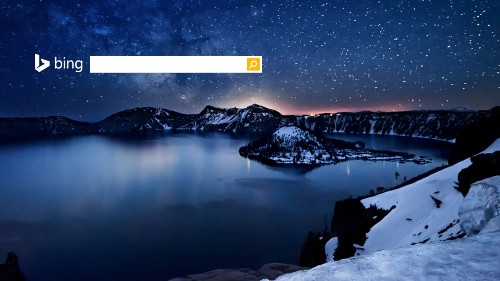 Bing … I am your search engine

Bing has had a rough go of it these past couples of years, always standing in the shadow of their big brother, Google. Why would you want to use a search engine that is second fiddle to an industry giant? That being said, Bing does command 20% of the search engine market. That's all Microsoft needed to flip everything on its head.

When users upgraded to Windows 10, Bing became their default search engine. To put the icing on the cake Microsoft started blocking third-party browsers, so even if you wanted to use Google you couldn't.

So how does this affect Internet Marketing? With increased traffic coming to Bing from Windows 10 users it only makes sense for internet marketers to want to capitalize on this digital ad real estate to effectively market their client's brand and in return generate more leads and conversions.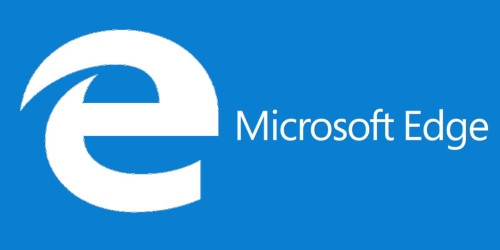 Microsoft Edge … killed the Internet Explorer star

If you weren't aware, Internet Explorer is dead. What finally killed it you ask? The answer is Google Chrome. Faster page loading was leading to lower bounce rates for many sites that struggled with loading times and Microsoft just couldn't compete with the speed of that web browser. Out of the ashes of Internet Explorer came Microsoft Edge and it made a pretty big splash though it's still in its infancy phase. This new web browser boasts better speed and battery life usage and has proven to be cutting-edge when it comes to creating higher quality websites with a great user experience.

Microsoft Edge represents a shift in how Microsoft is developing and releasing web browsers. With greater standards support, internet marketers can spend less time work around compatibility problems and more time creating ads or compelling content for their clients. Since Microsoft Edge impersonates other browsers you don't need to worry about taking advantage of its features or extensions. Also, if problems surface or new standards are released the accelerated development cycle of Microsoft Edge means those items will be quickly resolved. Time is an internet marketer's most valuable asset and this web browser saves so much of it.

Analytics… we know all (well a lot anyway)

Windows 10 comes with a feature that feeds all data back to Microsoft. It can be turned off, but most users don't even realize it exists. This data integration matches both Google and Facebook when it comes to the sheer volume of information, but Windows 10 takes it a step farther. When Google data is collected based on software such as Google Analytics, in which fake and inaccurate data can find its way into reports. Paid Search relies heavily on timely, accurate data, so it wouldn't be a giant leap for internet marketers to start using Microsoft's Analytics Programs to inform their strategy in the near future.

What it All Means

Windows 10 has changed the internet marketing landscape as we know it and has really put some new innovative and interesting ideas into practice. If you take away anything it should be that Bing is a serious player more than ever now and could see its 20% of the search engine market start to increase. The increase in search engine use will lead to more visibility for Paid Search Ads & Local and Organic Website listings. The more visible your company is the more leads and conversions you will get in the long run, and that is what we as Internet Marketers strive to do on a daily basis.
The impacts and trends that have been noted are truly amazing and it will be interesting to see how everything coalesces over the coming years. In the meantime, we're ready to help you ramp up your Internet Marketing today…. Contact us.


BACK TO BLOG