March 24, 2014
How to Acquire Customer Email Addresses
After many inquiries following our celebration of 10,000,000 emails sent, we wanted to share tips on how you can start maximizing your email marketing strategies. The first step is actually getting customers' emails.
Here is how:

1 – Determine what you have – Do you currently collect email addresses from online orders? Contact forms? Manually? Compile all of your existing lists into one complete email database (for some, this could simply mean in an excel document). You may be surprised at how many you already have.

2 – Implement an Email Pop-up Box - It's likely that you've seen one of these email pop-ups on websites before as they are becoming successful tools for companies looking to increase their email databases. For Ecommerce sites, a great strategy is to add a coupon offer for those that sign up. Something like, "Sign up for our emails and receive 10% off your next order!" In more service-based industries, it's a good idea to let them know what kind of information they will receive if they sign up. Something to the tune of, "Stay connected with us and be the first to hear about new products, exclusive contests and much more!" You want to make them feel as though being a part of this group gives them exclusive access to company benefits. Think of it this way – what would it take to get YOU to sign up?

Note: Some may be concerned about this annoying your site visitors but no need to worry, code can easily be added that will keep it from showing after a visitor has opted out.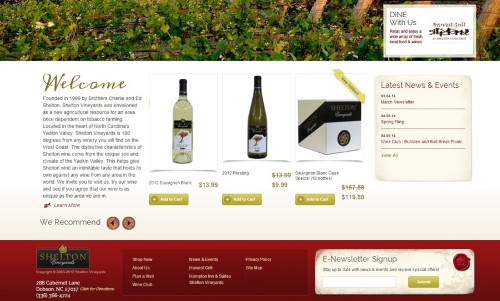 3 –Contact Forms – Do you have a contact form on your website? Most of you will say yes, however, are you remembering to collect the email addresses submitted through these forms? This is one of the easiest ways to grab emails from qualified customers and you can set it up so that they get added automatically. Increase the number of submissions by adding a Quick Contact form to every page of your site.
4 –Email Sign Up to Header/Footer – Sounds obvious right? You'd be surprised how many websites forget to include this! All you need is Name and Email Address – keep it simple. If you have a blog, add it there too!
5 –Export from orders – Every person who has ordered from you has likely entered an email address. Make sure each of these are getting automatically added to your list. It's always great to check in with these people as they are your customers! Check-in on purchase anniversaries, alert them of promotions, simply say "thank you" for an order and so on.
6 – Hold a Contest or Giveaway – Contests and giveaways are great for customer morale. They keep you top-of-mind, add some excitement around your brand and encourage customer participation. All these things are great but the most important part of running a contest or giveaway is the marketing advantage! In addition to requiring those who enter to like you on Facebook, follow you on Twitter, etc., also require them to enter their email addresses. There are many tools out there that take care of this for you such as Rafflecopter or Gleam. Simply export the list after each contest and import to your Email Service Provider.
Interested in running a contest for your brand? Not sure what to give away? Let E-dreamz help you strategize ideas and set up the contest for you. Contact us today.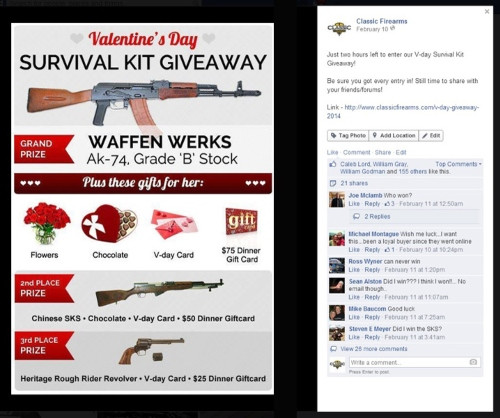 7 – Utilize Facebook – Do you have a large following on Facebook? Make sure all these interested fans know about your email program! There are dozens of apps you can add to your Facebook page for email sign-up. WuFoo is an online form builder where you can create email sign-up forms to embed on your Facebook page. You will likely want to include an incentive here, similar to the suggestions for the Email Pop-Up.
You may be asking yourself - why should I put in all this time to increase my email list? What if I don't have enough content to email my customers?
Email marketing is one of the strongest forms of Internet Marketing available to companies today. You have a chance to contact users who have shown interest in your brand, your product, or your service. This is an invaluable opportunity and the larger your list, the greater your advantage. Whether you have enough content to send an email every day or just once a month, Email Marketing allows you to stay top-of-mind and in this Internet age, that's one of the most powerful tools a brand can possess.


BACK TO BLOG