August 10, 2016
Google Shopping
When it comes to the online shopping marketplace Amazon currently has the world in the palm of their hand. With such an overbearing presence lingering in the background it can sometimes be hard for online merchants to find marketing channels to target and reach potential buyers. Of course, Google has solved this problem with Google Shopping, another name for Product Listing Ads (PLA's for short). They are one of the leading traffic sources that can give you an edge in the competitive landscape.

What Is Google Shopping?
Google Shopping Ads are displayed when a user or potential customer searches for a product in Google. They appear along the top of or often in the upper right hands side of the search results page. Shopping ads can also be found by clicking the "shopping" tab. The ones that really matter though are the 1-8 shopping ads that appear on the Google search results page. This is where products have the ability to be seen and compared, so a consumer can make decisions depending on the price, brand or special offer.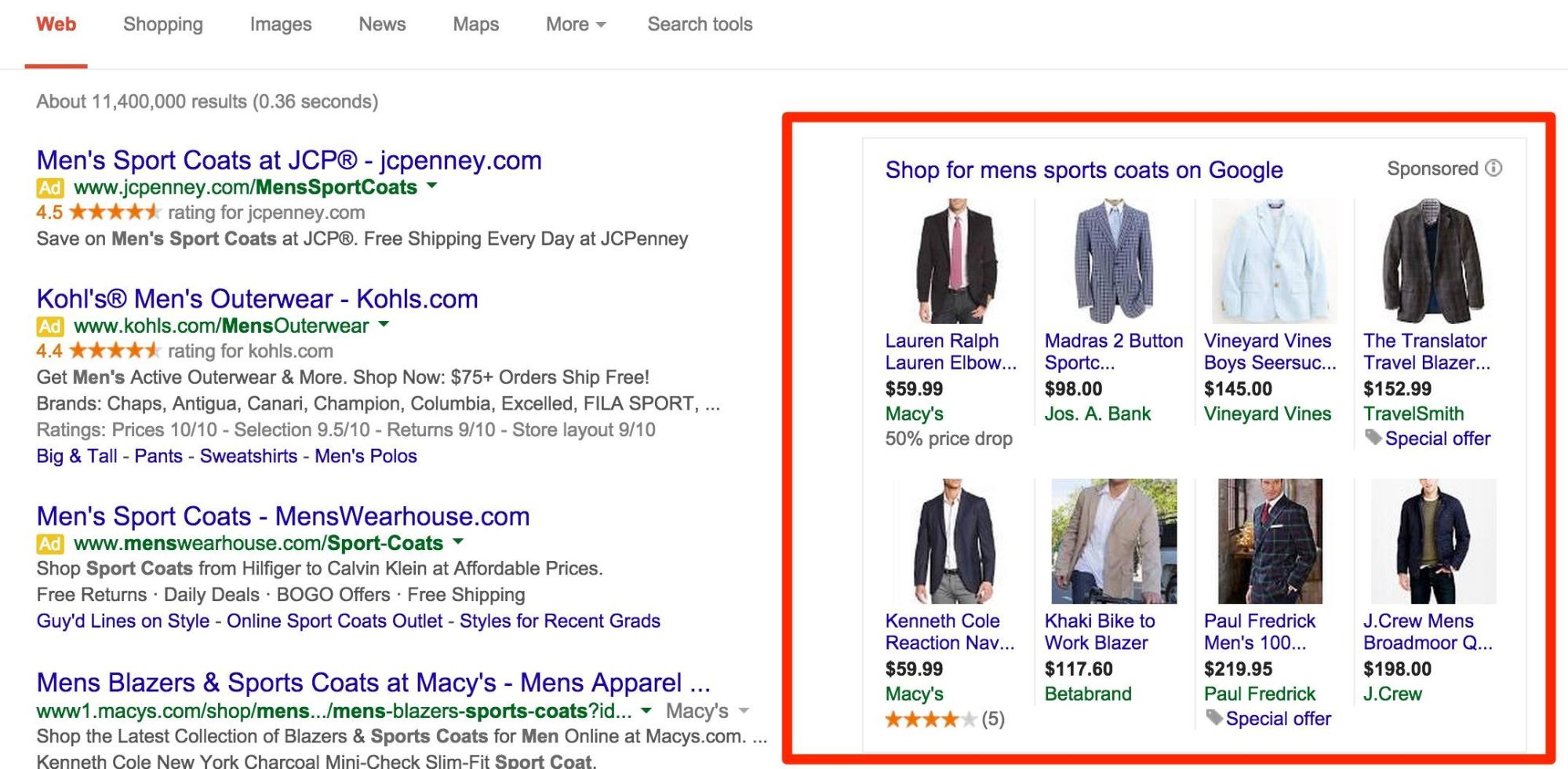 It has taken awhile for Google Shopping to find its place in the market, but slowly it has become a staple in the online shopping world, partly due to the fact that Google promotes the listings high on the results page, as I mentioned above, but more so because it makes it easier for businesses to connect with their customers. The growth of Google Shopping has proven that all companies can benefit from the exposure. Since paid search is still the preferred method of advertising online, it's wise to focus the majority of your marketing strategy on this. Around 54.5% of all search engine marketing is done through Google. This dominates other platforms such as Bing and Facebook. Companies are realizing that Google Shopping is one of the top places to bring in new customers and are starting to spend accordingly.
A Glimpse Behind The Curtain
Google Shopping is powered by two platforms: AdWords and Google Merchant Center.
strong>Google Merchant Center & Google AdWords
Google Merchant Center is where your product feed is located. It is also the place where you can easily setup tax and shipping rules, which are both required before you can run Google Shopping Ads. A product feed is data and details about your products presented in a particular format that Google can read and understand.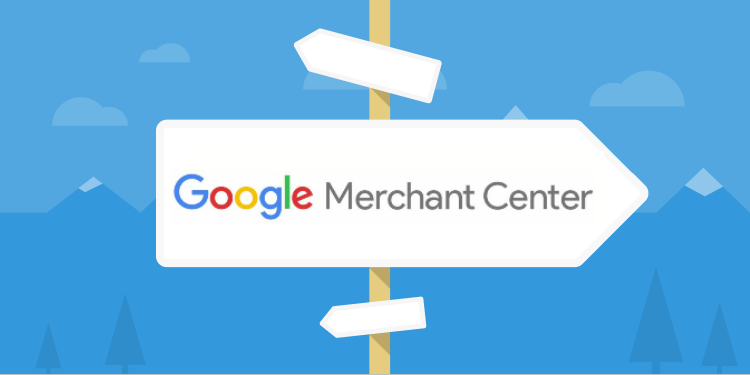 Google AdWords is where all of your Google Shopping campaigns are located. It's where new ads can be created, budgets/bids can be adjusted, and campaign performance can be monitored and optimized. In order for everything to work smoothly, AdWords and Merchant Center accounts need to be linked together.

How Google Shopping Can Benefit You
I've told you what Google Shopping is and briefly touched upon some of the tools that make it possible, but how can it really benefit you? Why should you start using it?
1. Qualified Leads: You can increase the quality of your leads with relevant product information directly from your Google Shopping Ads (i.e. Product Title/Product Description).
2. Increased Site Traffic: Google Shopping funnel customers directly to your website. If Google Analytics is linked to your account you will be able to track traffic performance seamlessly.
3. Higher Click-Through Rates: Google Shopping Ads experience higher click-through rates than text ads in shopping search. With Google Shopping, ads can incorporate more detail about the product and provide a clean image, which is more enticing to click on.
4. Refine Bidding Strategies: Flexibility is crucial to the success of a Google Shopping campaign. Google's interface allows you to have more control over where and when your products show to decrease the cost of a lead or conversion.
5. Lower Click Costs: Budgets can be directed to top performers allowing you trim the fat where needed. Some products may not perform as well as others and may require different tactics.
6. Broad Reach: Your search engine results page real estate can be increased. You can be positioned organically, through AdWords Text Ads, and Google Shopping Ads.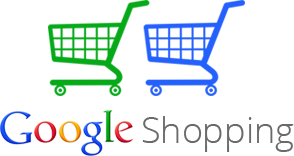 While getting the most from Google Shopping requires some attention to detail, it's usually well worth the effort. Google Shopping Ads work because they connect buyers and sellers in a very efficient way. The platform remains one of the most effective ways to reach new buyers. In July of 2015 it was reported that 50% of shoppers are open to buying from new retailers. Google Shopping is the perfect platform to connect interested and open shoppers with your brand and product line. If you are looking to grow your customer base and sell more products in a proven, measurable way, I don't know of a better channel to work with than Google Shopping.

Let us know if you're interested in going in this direction. We can get to work on your product feed, craft a few campaigns, and start making some sales.


BACK TO BLOG