March 14, 2014
10,000,000
10,000,000
- The number of emails sent since our re-launch of EmailzDirect. Two years ago a new trend started to show on our marketing radar. Email lists were growing, email campaigns were flowing, and revenue/leads produced had never been higher. Client's email audiences went from a stagnant 5,000 to 40k, 50k, and now some have broken 100,000 subscribers! Our trusty old EmailzDirect was starting to show its age and began to struggle with the all-around increase.
A wild pitch to re-build a custom email application to support high volume was accepted. In less than five months a beta application for EmailzDirect 2.0 was launched. A month later every client was upgraded and started using the new EmailzDirect. Eight months after beta we just celebrated our 10,000,000th email sent.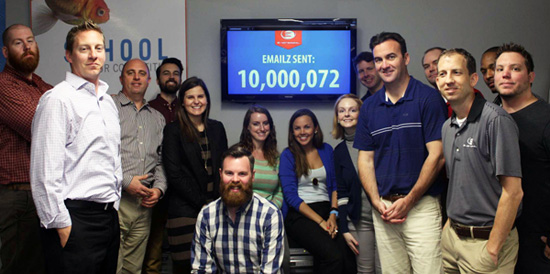 Each email campaign has been thoughtfully crafted by our marketing staff,
artfully illustrated by our designers, and then precisely coded and deployed by our engineering staff. These campaigns are purely bespoke to the brand and message our clients would to like to display.

Unlike other email marketing companies where the user is given only a wysiwyg, these campaigns are created from start to finish by the E-dreamz team. Have a look at just a small sample of our work -




Two years ago I would have never imagined email being 10% or even 15% of a websites traffic and revenue. Today, majority of the clients using our system to its maximum potential are at or above 30%. Could you imagine just being able to effortlessly increase your sales 30%? Some of you reading this don't have to even imagine because it's happening. I'll leave you with this small snap shot of a real life example:





So would you like to be part of our next 10,000,000? Head over to our contact us page or hit up your E-dreamz account manager.