Passion for Digital Excellence
The foundation of our success is our desire to listen. We are a dedicated team here to develop and deliver valuable digital solutions.
We have a proven track record in the world of digital professional services. We have delivered exceptional value to some of the largest brands in the Southeast and we're more than confident we can do the same for you.
To our clients, we strive to be the best at what we do. We offer no false pretenses and work hard to retain long term relationships that provide a win for everyone involved. We stay true to who we are and always make good on our promises. We are dedicated to meet and exceed your expectations, while maintaining our integrity throughout each client relationship.
We are not looking at being the biggest. We are not looking at the next merger. We are not looking at an exit strategy. We are looking at being the best at what we do.
We support businesses in the following ways:
Improve Digital Presence
Increase Brand Awareness
Acquire New Customers in your Target Market
Optimize Experience for Current Customers
Increase Leads and Sales Opportunities
Establish, Grow and Optimize Web Presence
Increase Customer and Community Engagement
Lower Cost Per Acquisition vs. Traditional Marketing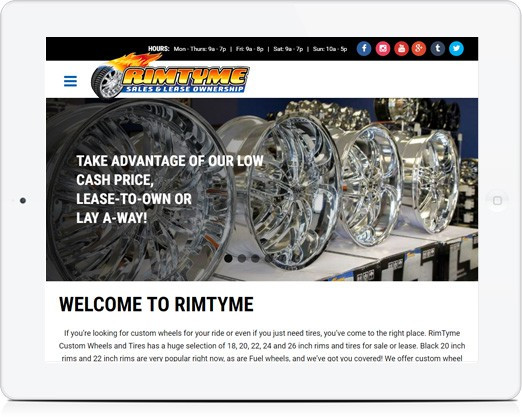 RimTyme